Tags
Related Posts
Share This
Pumpkin Carving
Last Saturday, Oct. 28, the RAs hosted a moderately successful pumpkin-carving event in the King Lounge. Brendan Boyle coordinated the event, providing the pumpkins and carving tools to the attendees. Although the turn out was fairly small—approximately 15 people—it was a successful event because of the feeling of community it inspired. It was a nice change to come onto the quiet campus and interact with students who had before been too busy to spend time together.
Everyone shared a workspace, tools were exchanged, and pumpkin guts soon covered everyone's hands. Most people saved the pumpkin seeds for cooking later. Warren Couvillion had a particularly fun time carving his pumpkin, as it was the first time he'd ever done it solo. "Usually I have my father," Couvillion said, "He'd be like 'OK, Warren, you draw the face and I'll carve it out.'" His first pumpkin turned out pretty well; he made his pumpkin look as though it was a face barfing up pumpkin guts. "I went minimalist," Couvillion said.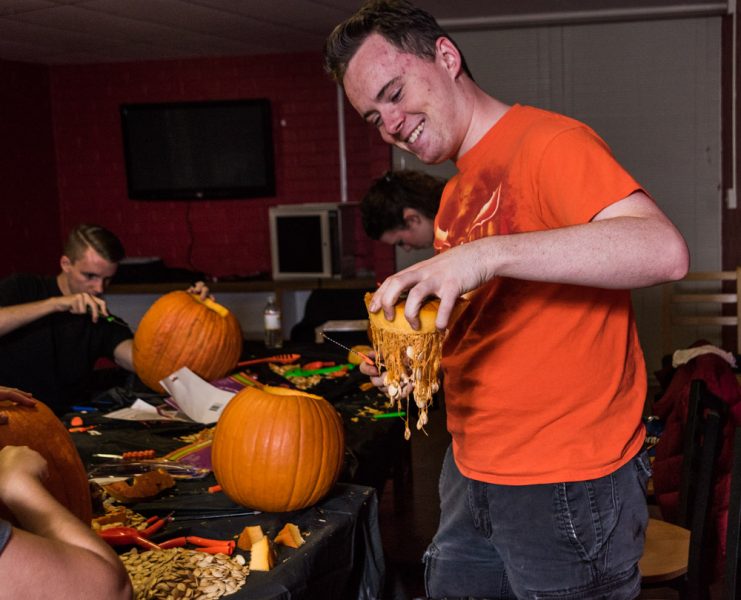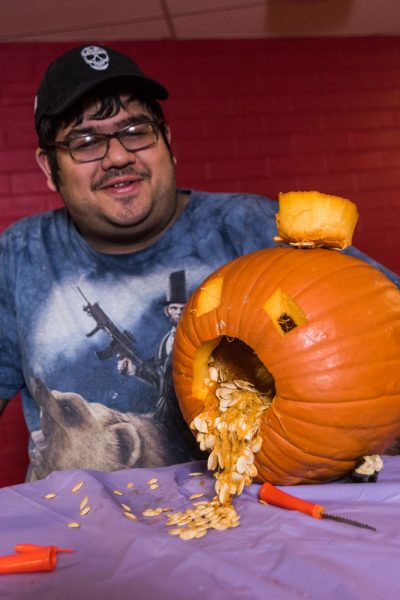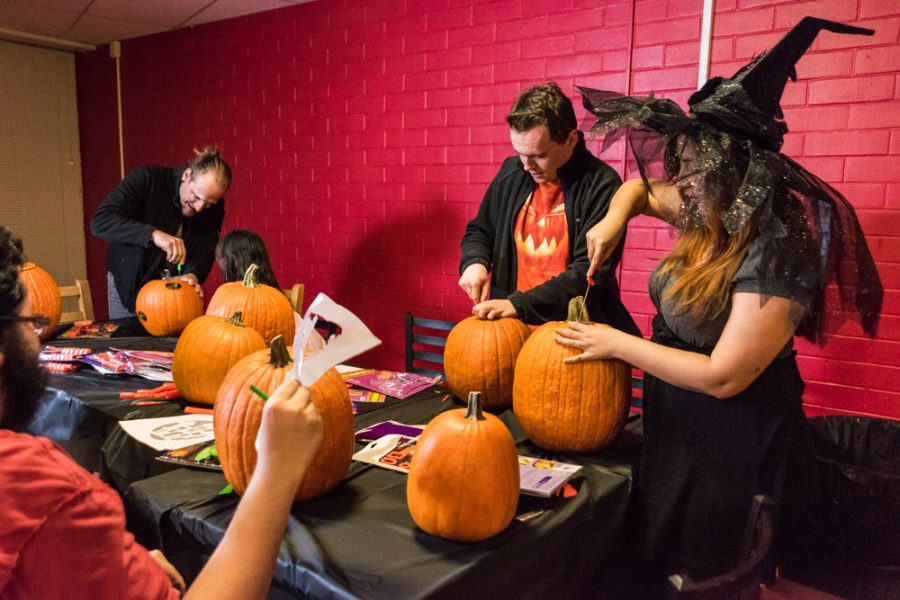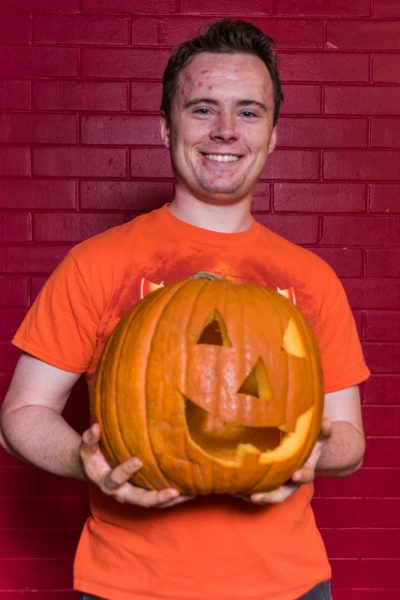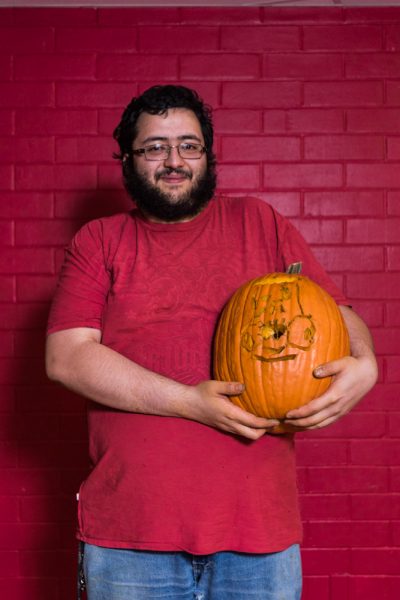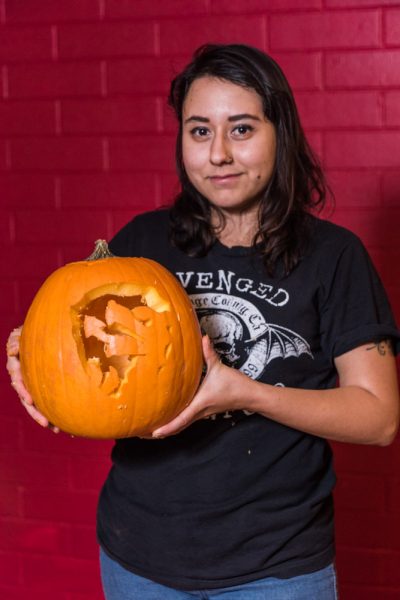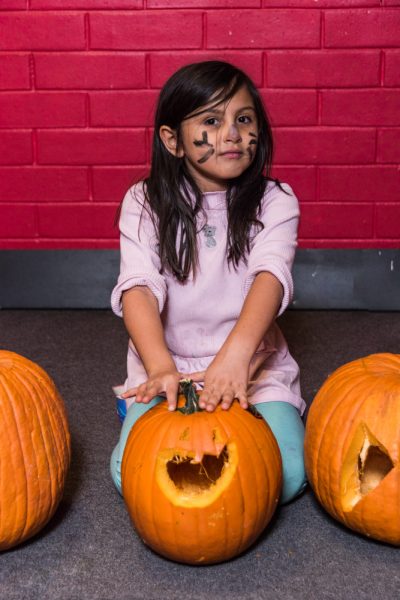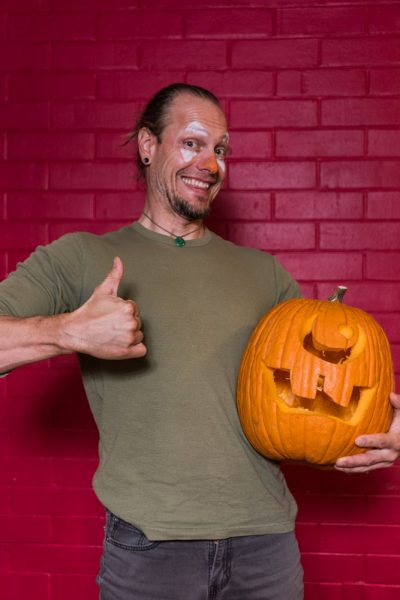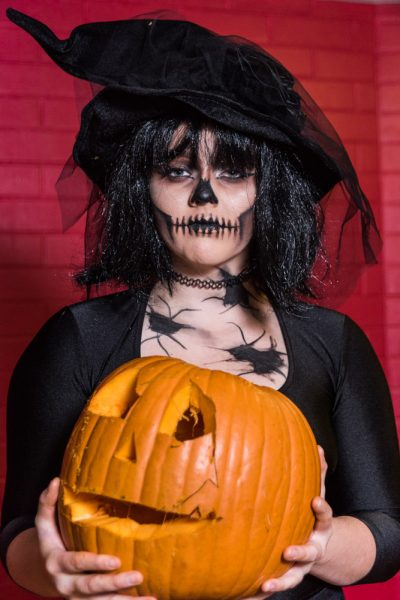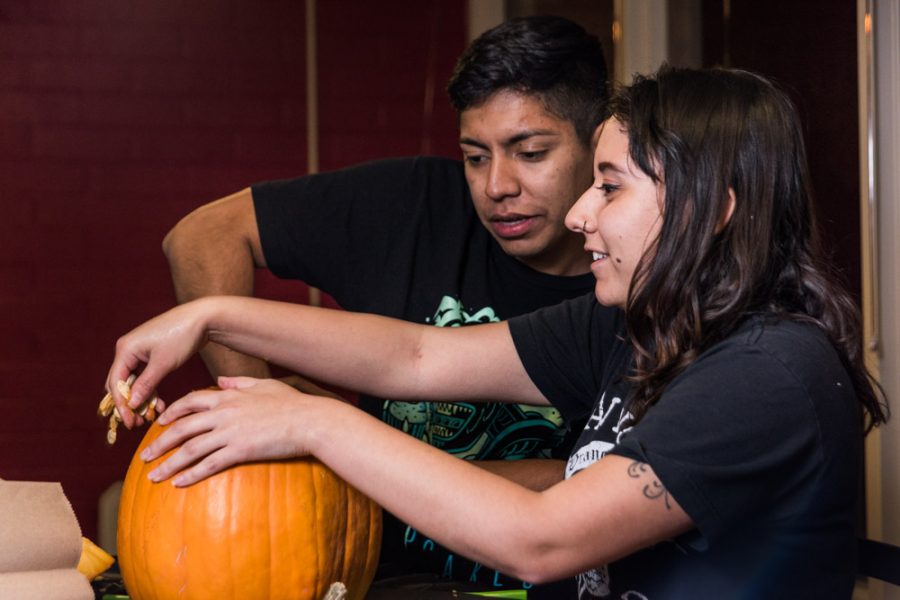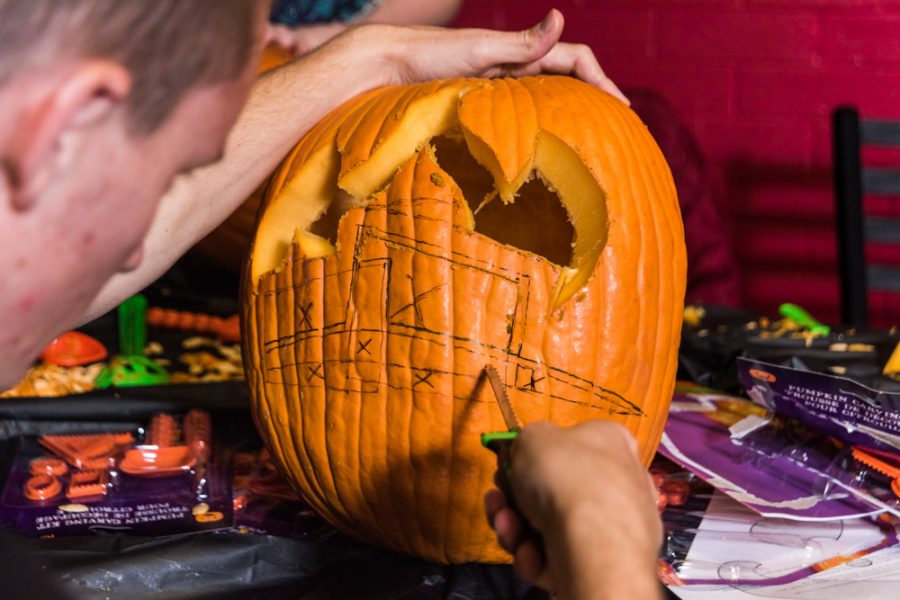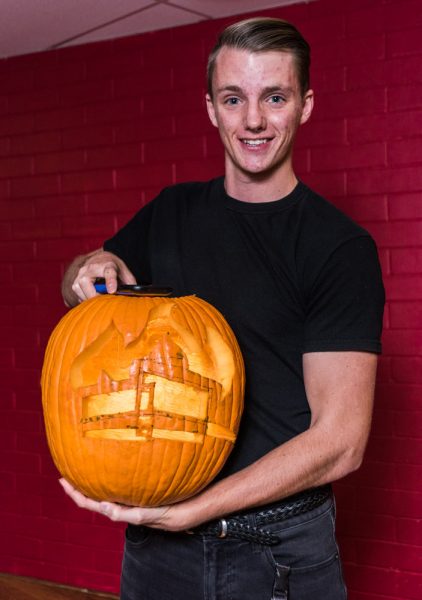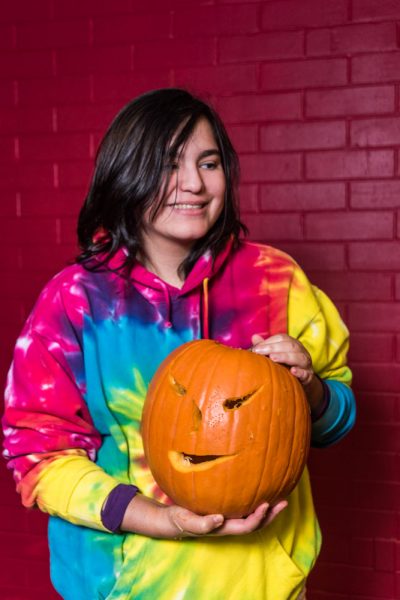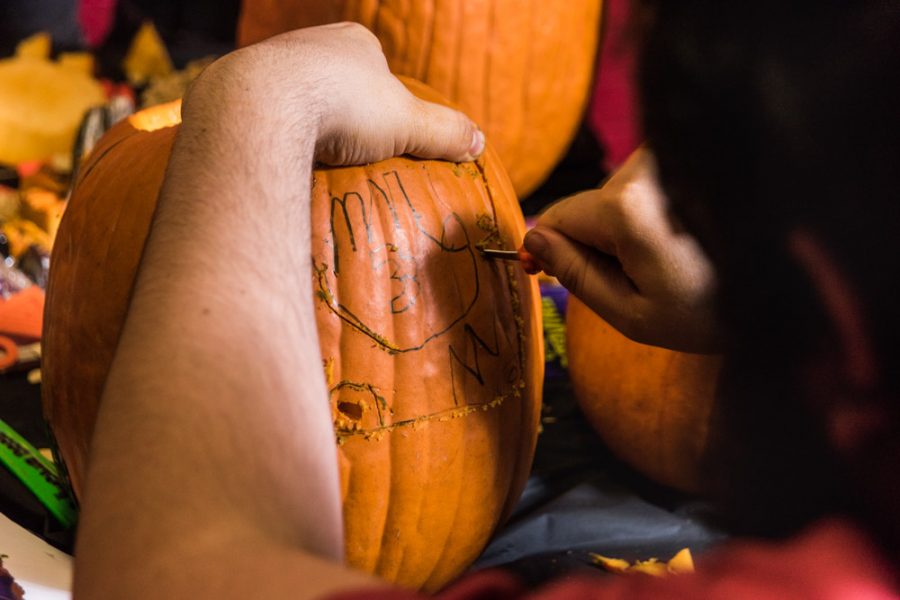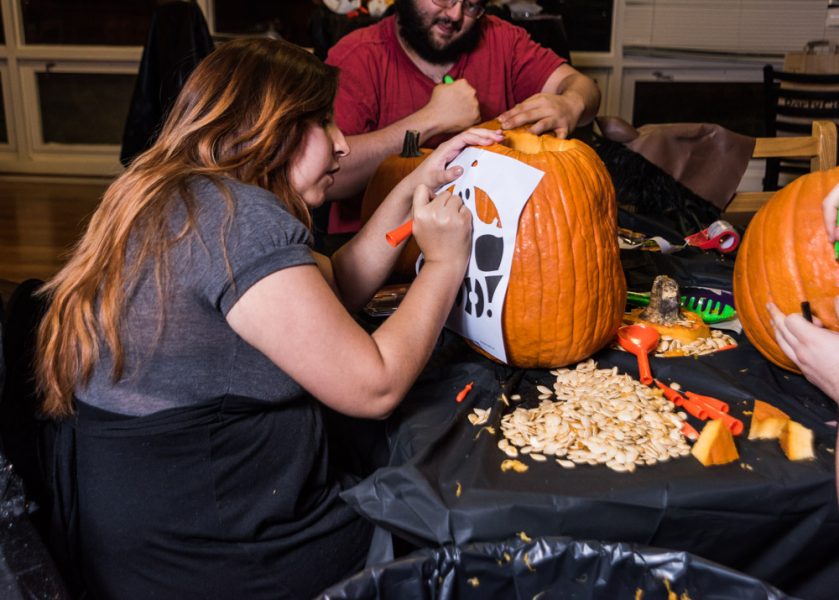 Others at the event put more planning into their work, taping paper designs or drawing free hand onto their pumpkins. People got a particular laugh out of Boyle's finished pumpkin, which featured the Santa Fe University of Art and Design logo set on fire, all in good fun. Every one of the pumpkins designs came out pretty good. Attendees walked away from the event proud of what they created.