Tags
Related Posts
Share This
Spotlight: Donna Bella Litton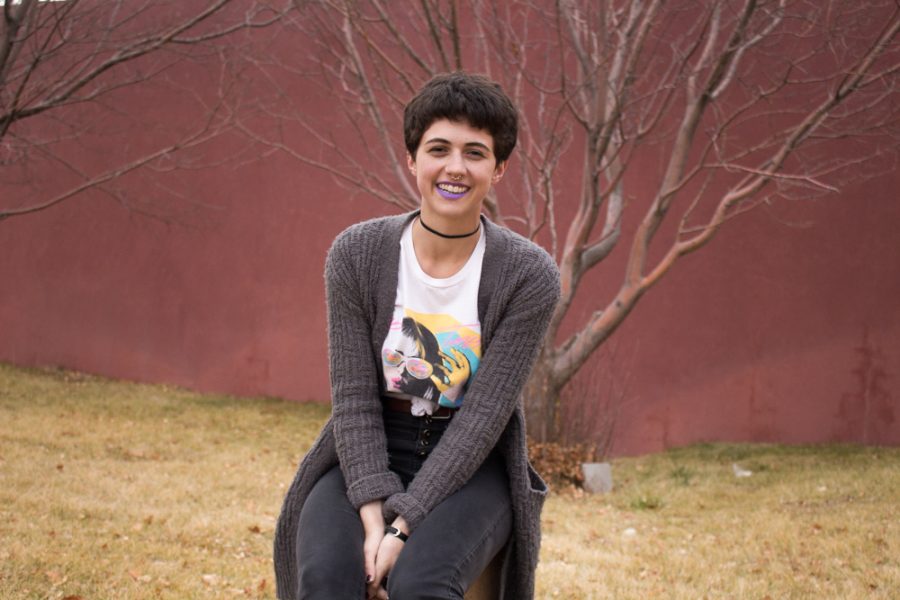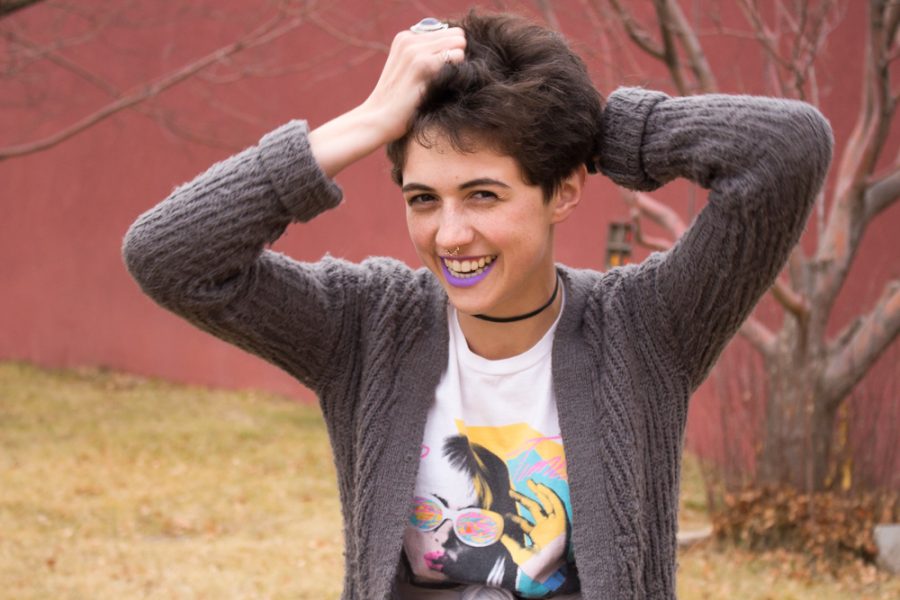 As we wrap up our series on the senior class in the Performing Arts department, Jackalope sits down with Donna Bella Litton. Originally from Houston, Texas, Litton talks about what brought her to Santa Fe University of Art and Design, how her time has been here and what comes next.
Jackalope: How did you get into acting?
Donna Bella Litton: When I was younger, I always really loved singing. There is a moment I distinctly remember with my dad. We were driving back from somewhere and were listening to The Sound of Music and we get out of the car and he's like ' I heard you singing, that sounded good.' I was just a little kid so of course I was embarrassed. But yeah, I've always loved singing, my first love, I guess.
Then when I was in second grade, I started gymnastics, which became my thing, basically. It was the first thing that I really dedicated myself to and put a lot of time and work into. I did that until seventh grade. When I auditioned for our school play but was still doing gymnastics, I ended up not having time for the musical and had to quit. After that, I was like, 'wow my priorities are different now' and so I quit gymnastics at the end of that year. Which was not easy and I still miss it. So in eighth grade, I ended becoming the president of the drama club and we did Alice in Wonderland that year and I got to play Alice, which was really awesome and my first real show. After that, I did acting and choir all the way through high school.
How did you hear about SFUAD?
DBL: Fast forward to high school, we have this Texas Thespian Festival where you can audition for colleges in your senior year. I got to do those auditions and got a lot of callbacks from schools and that's how I heard about this school. Malcom Morgan was manning the table for the school and literally spent the most time talking to him. All the other schools I spent maybe 10 minutes; I was at the SFUAD table for so long. Every day we had a new message from Malcom, who was my enrollment advisor. When I came to visit here, I loved the energy that campus had. Even now with people leaving and things overgrown, that energy is still there. My first impression was that it's such a positive and supportive place. When I toured my other schools, it felt so much like a business that here just felt so much better.
How has your experience been as a student?
DBL: It's definitely been tough to go to school here. I didn't think it would be easy anywhere, but it's a very small school so you kind of have to always be on it. Then with all this closing down business, I know a lot of people are seeing this as a bad sign, but truly it is changing us for the better. I think that it is pushing us to go past our limits and I think that it's an experience that is invaluable and not many people will have.
Does the transition of graduating feel different due to the school closing?
DBL: I'm really bad with transitional periods in general, so I was really worried that graduating would bring the same anxiety as like coming here from high school. But it's actually been so much easier, because I know that it's time to move on. Now it feels like the period between now and when I officially leave Santa Fe, it is just a build up of energy that will propel me off into whatever is next. That's how I look at it; it helps me to look at it that way.
What is next for you?
DBL: I graduate in December, but I will be in Santa Fe until May. Right after graduation I will be doing a show, Fire Rock, a musical about climate change. One of the producers was a teacher here that just kept me in mind for the show. I auditioned for the workshop over the summer and they brought me back for the full production. I'm always working with the Tessa Foundation here in Santa Fe as well.
How do you think you have grown in your acting?
DBL: I absolutely know that there is growth. I was very privileged to be cast every year I've been here and so I've gotten to work with so many people. It has been both humbling and helpful to really be able to work not just in the classroom. In high school, my goals were so different, I mean even from freshman year. When I started I had a very romanticized view of theater. Coming to college, working with the people I did and on the projects I did, showed me that you can be satisfied with your work as an actor even without the Tony or Broadway. Now, I want my art to simply reflect the truth of humanity. In high school I was acting because I wanted to feel these things and show people that I could feel things. Now it's like, I just want to tell a story that is honest.