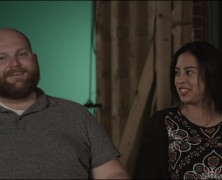 Mar

12
posted by Nicholas Beckman
Phil Hudson, a Film School sophomore, recently launched an IndieGogo campaign to fund a new documentary on Internet entrepreneurship.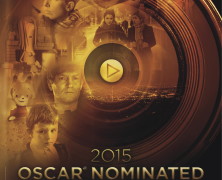 Jan

29
posted by Charlotte Martinez
Coming Attractions at The Screen Jan. 30 – February 5 Showcasing the best in classical, independent and foreign cinema, The Screen cinematheque at Santa Fe University of Art and Design presents new releases, special cinema events and performances all day every day! See what critics have to say about the latest screenings, watch a trailer, then visit The Screen for a unique movie-going experience.   2015 Oscar-Nominated Shorts For the tenth consecutive year, Shorts HD and Magnolia Pictures present the Oscar-Nominated Short Films with all three categories offered – Animated, Live Action and Documentary Animation Global – 2014 – 1 hour 22 minutes "Musing on the passage of time runs through this year's group of Oscar-nominated animated shorts." -Al Hoff of Pittsburg City Paper NOMINEES "The Bigger Picture" 7 minutes/UK/English "The Dam Keeper" 18 minutes/USA/Non-dialogue "Feast" 6 minutes/USA/Non-dialogue "Me and My Moulton" 14 minutes/Canada/English "A Single Life" 2 minutes/The Netherlands/Non-dialogue Live Action Global – 2014 – 2 hours "The 2015 theatrical release of Oscar-nominated short films has some unusually strong offerings this year, at least in the live-action category." – Walter Addiego of San Francisco Chronicle NOMINEES "Aya" 39 minutes/Israel and France/English, Hebrew, Danish "Boogaloo and Graham" 14 minutes/UK/English "Butter Lamp" 15 minutes/France and China/Tibetan "Parvaneh" 25 minutes/Switzerland/Dari and German "The Phone Call"21 minutes/UK/English Documentaries Global – 2014 – 2 hours 40 minutes "This year's Oscar-nominated Shorts are best when true." Nick Schager of Miami New Times NOMINEES "Crisis Hotline: Veterans Press 1" 39 minutes/USA/English "Joanna" 40 minutes/Poland/Polish "Our Curse" 27 minutes/Poland/Polish "The Reaper" 29 minutes/Mexico/Spanish "White Earth" 20 minutes/USA/English and Spanish   Visit thescreensf.com for movie times 505.473.6494 1600 St. Michael's Drive Santa Fe, NM 87505...