Tags
Related Posts
Share This
Hexagono Just "Can't Say No"
Story by Clara Hittel/Photos by Sandra Schoenenstein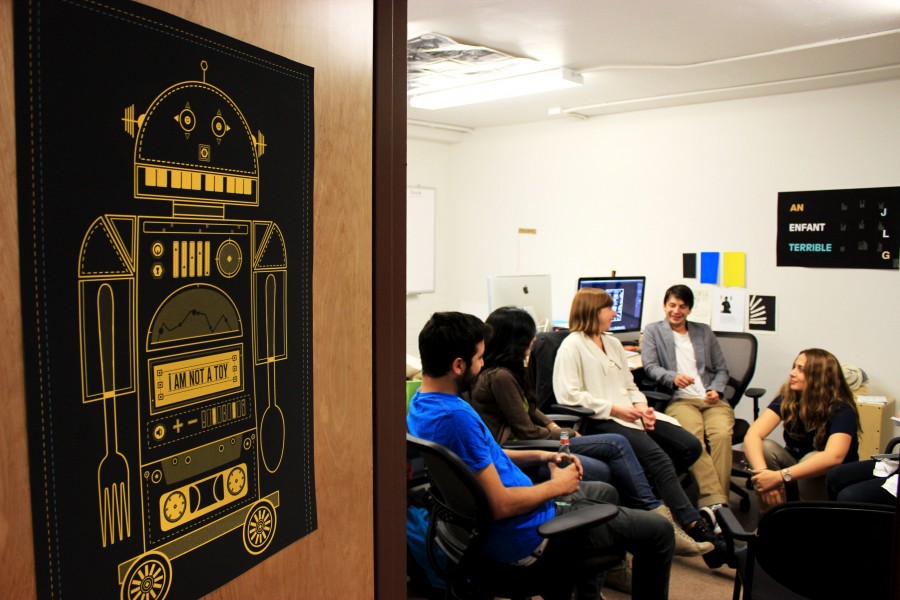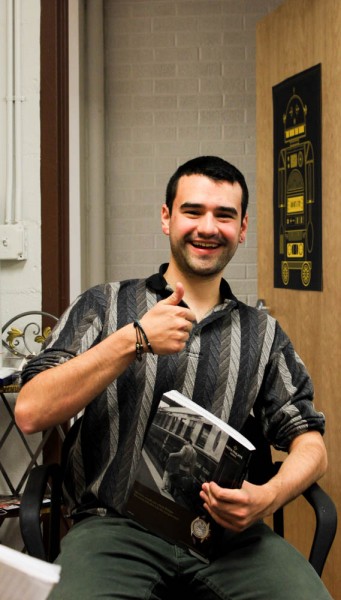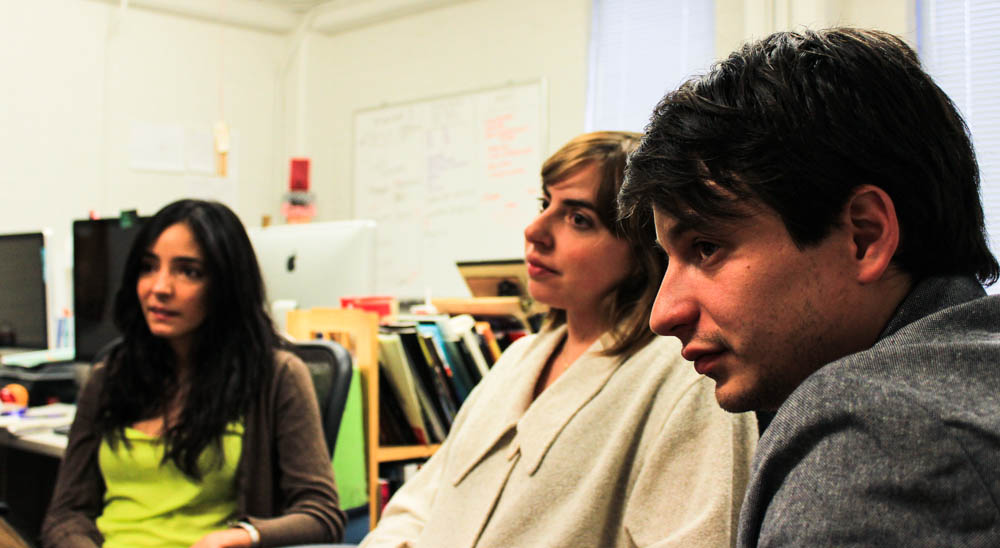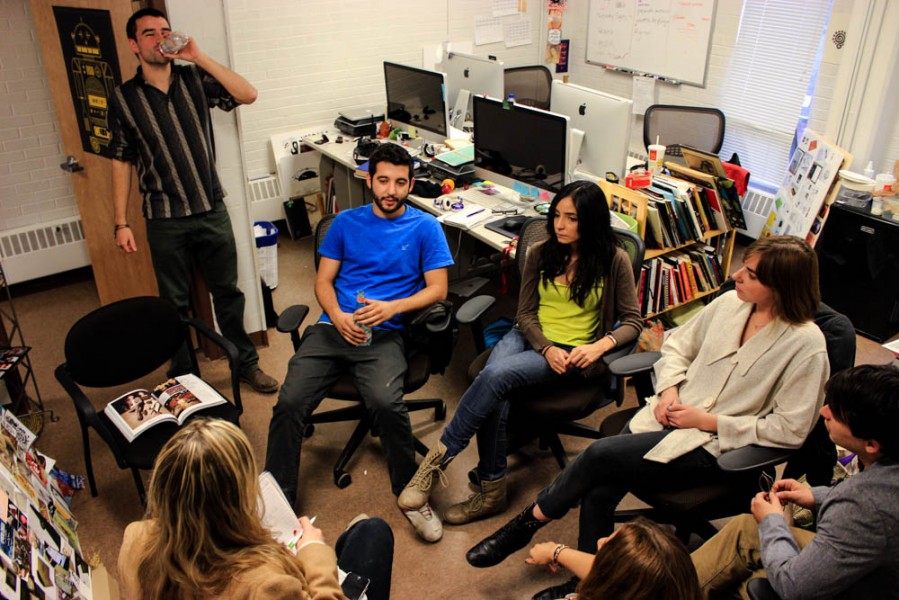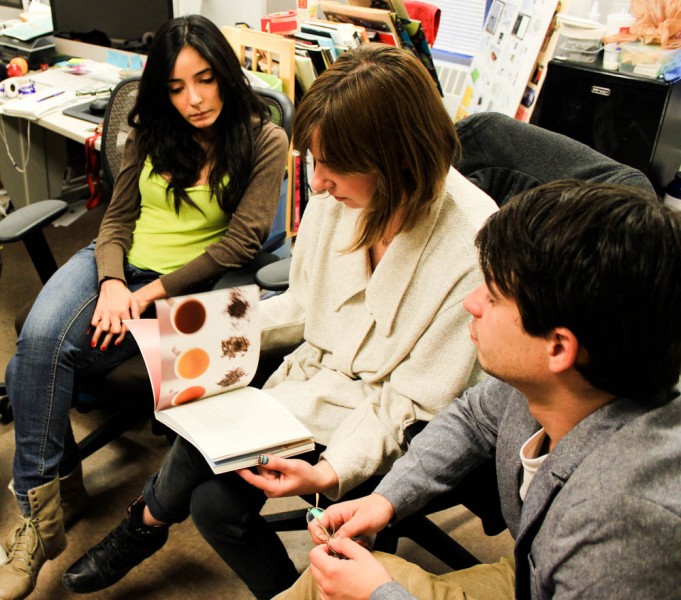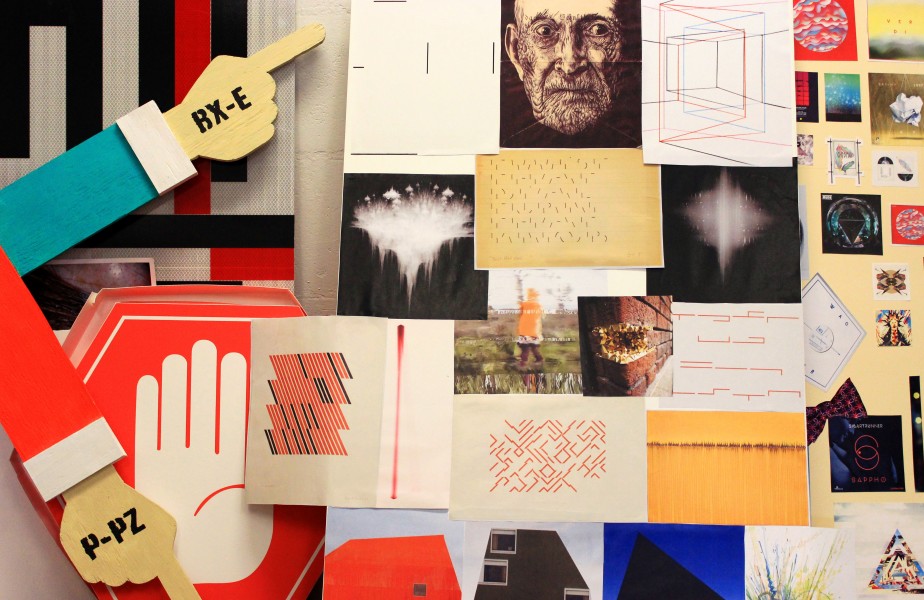 As the Hexagono gang wanders in and out of their communal office space in Alexis Hall following a meeting, I'm told that Rebecca will most likely take charge of answering for the group during the interview. Once all six of them – Rebecca Alvarez, Pablo Byrne, Suzelle Camou, Fernando Gaverd, Marco Lukini and Anacaro Villa – are seated in a row before me, I ask the first question on my mind: What would they consider themselves? I suggest that, to me, they seem like a collective of sorts. Rebecca looks around at the others briefly before responding that yes, a collective would be a good way to describe them—amidst a smattering of giggles from her comrades that she appears not to hear. Admittedly, they are a fun bunch and laugh a lot, communicating with each other by way of looks and gestures for the duration of our conversation and sometimes slipping into Spanish when consulting each other on how to respond.
Hexagono formed two years ago, when some extremely motivated graphic design students "wanted to do something besides classes…something that no one else was doing in this school," says Anacaro.
All six current members of Hexagono attended different campuses of Universidad de Valle de México and were given the opportunity to study at SFUAD for less than their UVM tuition cost. They jumped at the exchange opportunity and eventually transferred to SFUAD permanently.
Fernando explains how they formed Hexagono once at SFUAD: "Most of the time there were certain people – the ones who were staying at the lab after 2 AM, 3 AM, and all of us were with the same need…It's super hard to get something as unified coming out of two people or three people, and we were six and things worked, and so that was kind of like a sign…"
Rebecca continued, "It was good to share a building with creative writing. We started working with them on projects and it kind of started a whole movement"
The graphic designers of Hexagono have provided their services to graduating seniors, designing books for the final works of creative writing and photography majors. They also leant a skilled hand spray-painting signage for last fall's RE:MIKE Festival.
Last March, Hexagono collaborated with the creative writing department on a project called "The Box," where students wrote either a secret, a lie, or a dream on a piece of paper and placed it in one of the boxes nestled around campus.
"They gave us a list of them…and each of us got around eight and we designed them huge—or as big and we could—and we wheat-pasted them during the night, and the next day everybody saw their dreams and lies and secrets around campus," reminisces Rebecca, smiling.
Everyone nods keenly when I ask if they'd be interested in doing "The Box" project or something similar again soon. This enthusiasm, it becomes clear, stems from a shared excitement for "any opportunity to work with wheat paste," but also because there has already been talk of doing it again.
Anacaro tells me that they occasionally do paid freelance work as well. For instance, they are currently working on a map of downtown Santa Fe showing the locations of coffee shops and restaurants.
"It's for a client who sells coffee, and he wants this map to give away," Anacaro elaborates, while professionally maintaining the confidentiality of this mysterious client.
This past summer, Hexagono and David Grey, their mentor and chair of the graphic deign department, took a trip to southern Mexico together.
"It was a 23-day trip of contemplation and exploration," Rebecca tells me. The six made a book about the trip together called The Importance of… and are in the process of starting a Kickstarter project to raise the money to publish it.
I ask the gang how they became so close with David Grey. Anacaro answers first:
"He was happy when people started working, and when other people started noticing the graphic design department, because when we got here no one was looking at us. It was just the smallest department. I guess he was happy to see that people were actually passionate about graphic design, so that helped us build that relationship with him."
Grey encouraged Hexagono from the beginning.
"He was huge support, he is still huge support. We all knew it was a good idea… [but] we needed to hear that from someone we respect," says Fernando.
In 2014, Marco will be left at SFUAD as the sole representative of Hexagono. The others have expressed interest in seeking out opportunities in New York and Los Angeles, but also the possibility of sticking around Santa Fe for a while.
"We definitely will keep in touch and we can work from afar…we're not going apart. Maybe later when we have more experience…we will start a firm or something," Rebecca concludes confidently.
While Hexagono is still here, however, make use of them. Need a good-looking poster designed? Ask Hexagono! If what Suzelle says is true, they "can't say no.