Tags
Related Posts
Share This
Redford Opens the Door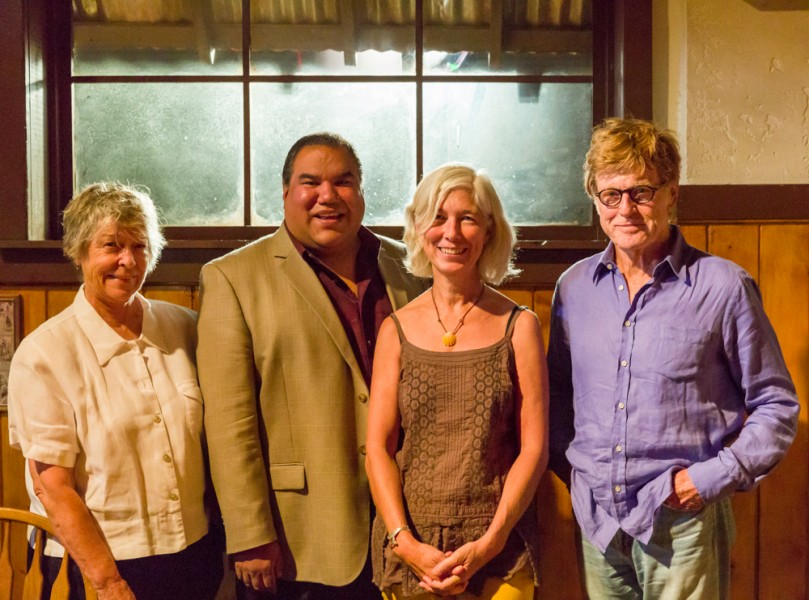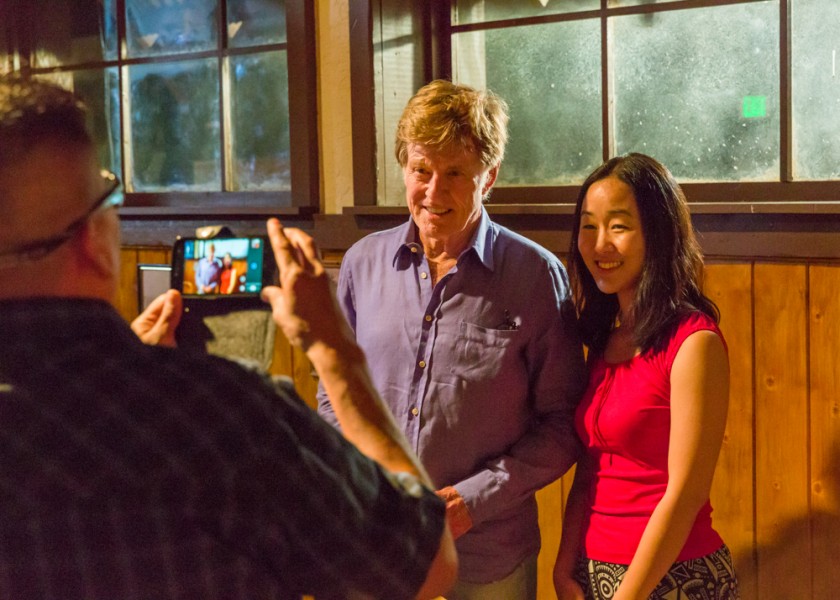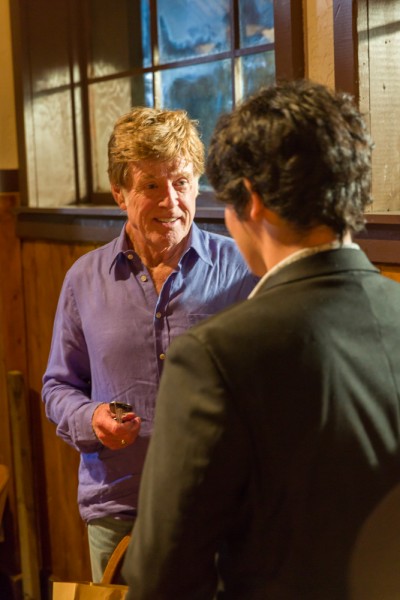 This year, 14 film students were offered the Robert Redford/Milagro Initiative scholarship. Twelve of them received partial rewards, and two were granted full-ride scholarships. All received the opportunity of a lifetime: to meet the man who brought them to Santa Fe.
"I never imagined in the first week of college I would be meeting someone with such a big name," says Anastasia McAllister, one of the recipients of the award. Competing film schools in America have been feeling "The Sting" from SFUAD's new scholarship opportunity, which is being supported by Jeremiah Johnson himself, Robert Redford. Redford, who in recent years has not only established himself as a refined actor, director, political activist and founder of some low-key film festival in Utah you've probably never heard of, also really enjoys helping artists find their true voices and passions and providing the means for them to do so.
A big name, indeed. Redford has played all the classics: Jay Gatsby, the Sundance Kid, uncredited basketball player; the list goes on! Meeting Robert Redford your first week of film school must feel like getting befriended by the most powerful gang member on your first day in prison: pretty damn comforting.
But a reward should only be given to those who have proven themselves worthy, right? "…I was very much involved in the Native American Community and participated in many cultural activities." McAllister explains, "I spent a lot of my time making art, like paintings and drawings."
Redford, a long-supporter of Native American rights and activism, teamed up with Chris Eyre, chair of The Film School at SFUAD, on Eyre's first feature-length, Smoke Signals, as well as Skinwalkers and A Thief of Time, so it comes to no surprise that Redford and the Milagro Institute would reward those with socially conscious intentions.
McAllister grew up in Vancouver, WA, "Better known as the city across from Portland, Ore.," she accounts. She claims her family, and parents especially, have always been a supportive force in her pursuit of the arts and higher education, but it was her art teacher who really gave her the strength to continue her passion for art that not only captivates, but inspires as well. "Without meeting him," she says, "I wouldn't be pursuing a career in art."
She spoke of being granted a work-study position in the Grip House, the Film School's facility for equipment check-out, which houses some of the best platforms a young filmmaker could hope to work with, in addition to being given a new Canon T4i. Being that her interest in film lies with production design and cinematography, it appears that Anastasia has found a nice little niche at The Film School.
" The transition into college has been amazing!" Anastasia boasts. "It's only been three weeks but I already feel comfortable here."