Tags
Related Posts
Share This
Meet Andy Mattern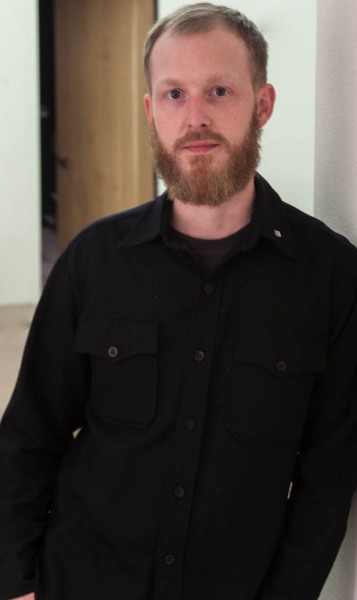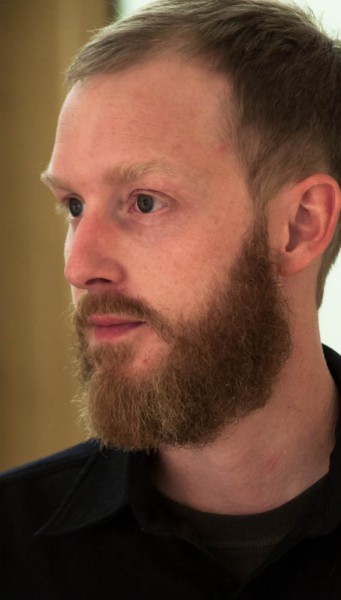 We introduced a lot of new students this fall semester at SFUAD, and a handful of new professors. One of those new professors is Andy Mattern, or just Andy for short. Andy is an adjunct professor in the Photography Department teaching the intermediate digital photography class Monday through Thursday nights in the Marion Center.  At first, Andy seems to be a quiet individual. Before every class he casually sits in the classroom, legs crossed, shirt tucked, waiting with stoic anticipation for students to arrive.  But when the clock ticks to 6:30 p.m., Andy ignites into a high-energy educating force, laying down plans and information faster than Busta Rhymes can articulate a sonnet.
Born and raised in Albuquerque, Andy frequently went to Wisconsin through out his childhood to visit family.  He received his BFA in Art Studio at UNM Albuquerque, concentrating in visual arts. After graduating, he meandered out to Southern California with guitar in hand to pursue music. After a couple of years playing in coffee shops and recording/producing for other musicians, Andy packed up and moved to Austin, Texas. Live music capital of the world!
Once arriving to Austin, Andy quickly decided to never play music in front of people again, bought a camera on eBay, and started making art again. For six years he created visual art for galleries and owned an architectural photography company. In 2009, he applied to grad school and, in "what seemed like a lark," received a fellowship to the University of Minnesota, Minneapolis. After three years, Andy graduated with an MFA and two books, Driven Snow and Everyone I Never Knew. Since then Andy has moved back to Albuquerque where he teaches at both UNM and SFUAD.
When asked how to justify art, Andy's answers range from aesthetic to philosophical, explaining that art teaches you to ask the right questions, including how and why.
"Art is about asking questions with work, and seeing how those questions percolate through that work. It is a way of being in the world, living deliberately and engaging what you encounter in a conscience way".
Currently he is involved with SCA Contemporary Art in Albuquerque. He is one of nine artists who produce art, and people buy "shares" of the art, which is shared or distributed through out the year. If you want to learn more about Andy, you can visit his website Andy  or enroll in one of his photography classes.
This story has been corrected to reflect the following changes: Mattern's childhood travel was to Wisconsin, not Minnesota. He received a fellowship rather than a grant to UMN; he did not play the ukelele in California.