Tags
Related Posts
Share This
Coming Attractions
The Screen Presents:
Oct. 25-31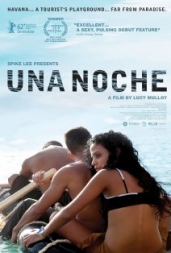 Una Noche, Would You Choose Family or Freedom?
Winner of Tribeca Film Festival's 2012 Best Director Award, Lucy Mulloy's Cuban drama tells a daring tale of a young Havana criminal trying to escape to Miami. Beth Accomando of PBS.org says, "Molly captures the Cuban spirit of energy, resiliency, resourcefulness, and passion. She does an impressive job of blending an intimate story of friends with a meticulously observed portrait of Havana."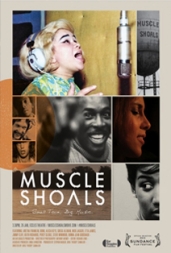 Muscle Shoals, Most Talked About Documentary Is Still Playing!
The true story of the small town with a big sound credits Tennessee's spiritual "Singing River" as the birthplace of America's most celebrated music. From the FAME Studios of Rick Hall, blacks and whites worked together in the heat of Alabama's racial hostility to create what is called the "Muscle Shoals sound." To attest to Shoals reputation are artists Gregg Allman, Bono, Clarence Carter, Mick Jagger, Etta James, Alicia Keys, Keith Richards, and Percy Sledge. In a documentary "propelled by gorgeous music and rich anecdotes," David Gritten of The Telegraph calls the story "joyous, uplifting and as funky as the music at its heart."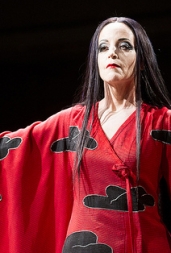 Turandot (Royal Opera), Performance at the Screen
Straight from London's Royal Opera House, Director Andrei Serban brings forth the enchanting voices of Lise Lindstrom and Alasdair Elliott. The story? Princess Turandot has sworn that no man shall marry her unless he can correctly answer three riddles. Prince Calaf, captivated by Turandot's beauty, takes up the challenge, determined to win her heart or die in the attempt. With a rich sound accompanying this dark and erotic fairy tale, the show guarantees an adventure in a beautiful but savage world. Playing at 11 am, Sun. Oct. 27. Tickets on sale here. 

Visit thescreensf.com for movie times.
505.473.6494 1600 St. Michael's Drive Santa Fe, NM 87505
thescreensf.com   http://www.facebook.com  thescreenhttp://twitter.com/thescreensf