Tags
Related Posts
Share This
Coming Attractions
The Screen Presents:
Feb. 21 – 27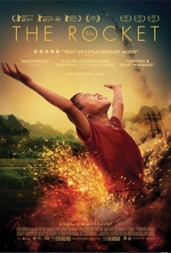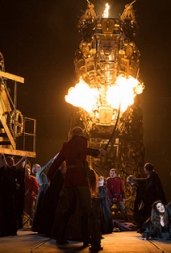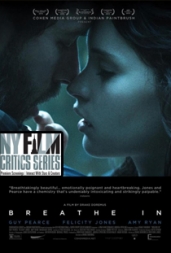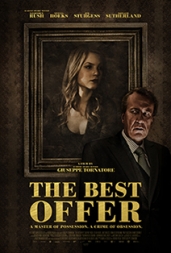 The Rocket, A Poetic Story from Laos
Winner of Best Feature from the 2013 Tribeca Film Festival, The Rocket tells the story of Ahlo, a Vietnamese boy who is believed to be cursed with bad luck. After a string of disasters befalls his family, Ahlo goes through extreme lengths to prove his repentance. With the help of his orphan friend Kia and her odd but comedic uncle Purple (played by Veteran actor and comedian Thep Phongam), Ahlo builds and enters a rocket into a competition in hopes to purge himself of his home's depravity and his family's superstitions. Don Groves of Film Journal International calls it "an immaculately crafted, visually stunning and affecting rite-of-passage drama." Opens Friday.
Performance at the Screen: La Boheme (Royal Opera)  
The classic tale of the artist in society, as depicted in 19th century France, is captured in its grand brilliance on the London stage. With period detail, immaculate costume and captivating scenery, the opera takes on a whole new face. Starring Rolando Villazón and Maija Kovalevska. Feb. 23, 11 a.m.
New York Film Critics Series Presents Breath In, Starring Guy Pierce
The New York Film Critics Series returns with an insider's scoop on Drake Doremus' latest drama Breath In, about a music teacher (Guy Pierce) who falls in love with his student. Along with a screening of the movie, Peter Travers interviews stars Guy Pierce, Amy Ryan, Felicity Jones, and Director Drake Doremus on the process of the making of the film. Premiering March 25, 6 p.m.
—
OSCAR SHORTS:
ANIMATION AND LIVE ACTION
ANIMATION NOMINEES
Get a Horse!
(Lauren MacMullan and Dorothy McKim, English, 6 min.)
Mickey Mouse and his friends are enjoying a wagon ride until Peg-Leg Pete shows up with plans to ruin their day.
Mr. Hublot
(Laurent Witz and Alexandre Espigares, Non-dialogue, 12 min.)
The eccentric, isolated Mr. Hublot finds his carefully ordered world disrupted by the arrival of Robot Pet.
Feral
(Daniel Sousa and Dan Golden, Non-dialogue, 12 min.)
A wild boy who has grown up in the woods is found by a hunter and returned to civilization.
Possessions
(Shuhei Morita, 14 min.)
A man seeking shelter from a storm in a dilapidated shrine encounters a series of household objects inhabited by goblin spirits.
Room on the Broom
(Max Land and Jan Lachauer, in English, 26 min.)
A genial witch and her cat are joined on their broom by several friends as they set off on an adventure.
LIVE ACTION NOMINEES
Helium
(Anders Walter and Kim Magnusson, Denmark/Danish, 23 min.)
A dying boy finds comfort in the tales of a magical land called HELIUM, told to him by the hospital janitor.
The Voorman Problem
(Mark Gill and Baldwin Li, UK/English, 13 min.)
A psychiatrist is called to a prison to examine an inmate named Voorman, who is convinced he is a god. Starring Martin Freeman.
Avant Que De Tout Perdre / Just Before Losing Everything
(Xavier Legrand and Alexandre Gavras, France/French, 30 min.)
Miriam has left her abusive husband and taken refuge with her children in the local supermarket where she works.
Aquel No Era Yo / That Wasn't Me
(Esteban Crespo, Spain/Spanish, 24 min.)
Paula, a Spanish aid worker, has an encounter with an African child soldier named Kaney.
Do I Have to Take Care of Everything
(Selma Vilhunen and Kirsikka Saari, Finland/Finnish, 7 min.)
Sini tries frantically to get her family ready to leave for a wedding, but her husband and two children are interfering with her efforts.
The Best Offer
Starring Goeffrey Rush, Jim Sturgess and Donald Sutherland
High-end antique dealer Virgil Oldman (Geoffrey Rush) receives a call from a mysterious heiress (Sylvia Hoeks) who, despite her need for reclusion, invites Oldman to evaluate art in her home. Virgil soon finds himself enveloped by a passion that will transform his grey existence forever. Directed by Giuseppe Tornatore (Cinema Paradiso) and featuring a score by legendary Italian composer Ennio Morricone, Black Howard of That Movie Show calls it a "cinematic palimpsest in the vein of Hitchcock's Vertigo."
Visit thescreensf.com for movie times
505.473.6494 1600 St. Michael's Drive Santa Fe, NM 87505
thescreensf.com https://www.facebook.com/thescreenhttps://twitter.com/thescreensf