Tags
Related Posts
Share This
The Producer, The Journalist and The Detective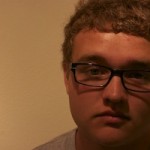 Two weeks ago my problem was that I was under-worked and bored. That is no longer my problem. My problem is that I have three amazing, different internships that fill up most of my week. Which, of course, is not a problem at all.
My first internship at Verisimilitude, a production company, is seven hours a day on Mondays and Wednesdays. I have wanted to be involved in the film industry ever since I was 8 years old when my parents were out and I watched Boogie Nights on HBO in the basement. Now, I have my foot in the door.
I do typical intern things: make copies, scan, organize Excel charts, courier duty. But, even these tasks can be fun. You haven't lived until you've walked through Harlem listening to "Poppa Was a Rolling Stone" on your iPod.
The real fun, though, comes from writing script coverage. Script coverage means you read through a script taking notes and write a report basically recommending the movie or not. The basis of any film company are these script coverage writers, thinning the herd and making it easier for producers to decide their next project, according to my own self importance.
My second internship is with the New York Press, which runs three weekly papers (East Side Our Town, West Side Spirit and Our Town Downtown) out of the same office. I work six hours a day: Tuesdays, Thursdays, Fridays. Journalism has always been my third love, after film and a girl who I really don't want to talk about, so it's exciting to be able to work in a professional office for the first time.
The office lacks the speed with which movies and television often portray newsrooms, but at least some of the salty language remains. Also the casualness of tragedy has always fascinated me. A group of reporters may be kibitzing about child heroin use and laugh. No subject is too serious to crack a joke. The truth is, if you treated every subject with the seriousness it deserved, than the darkness would swallow you whole. Or you might get bummed out for a half-hour. Six in one, half dozen the other.
I confess that the title of this piece is a bit misleading. I'm not actually a detective. But, I'm not going to lie, There is a fair amount of day dreaming that I am. The job is with The Daily Hammer, a blog that posts some of the most amazing forgotten articles and philosophical musings of the past.
My boss recently had me travel to the New York Public Library to search for some articles from H. L. Mencken's The American Mercury. Having just binge watched the second season of "House of Cards," I couldn't help but skulk through the halls of the library imagining my task was a bit more sinister than it was.
To find the articles, I had to use microfilm. I'd seen microfilm in older movies but had never used it before. My first couple hours were frustrating, plenty of f-bombs flew and I may have scared the brace-faced high school kid next to me. Once I figured out how to use the equipment, it was smooth sailing. Only one word can describe reading an article about the horrors of sobriety and prohibition from 1929 on microfilm: Cool. Pretty F-Bombing Cool.
Now that I have, my initial anxiety and work duties out of the way I'll be able to talk more about the city itself. Stay tuned dear-reader (you know who you are, Mom) there is definitely more to come.