Tags
Related Posts
Share This
In Plain Sight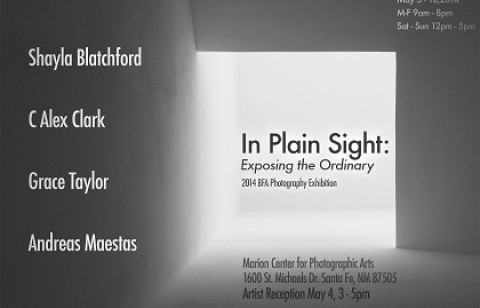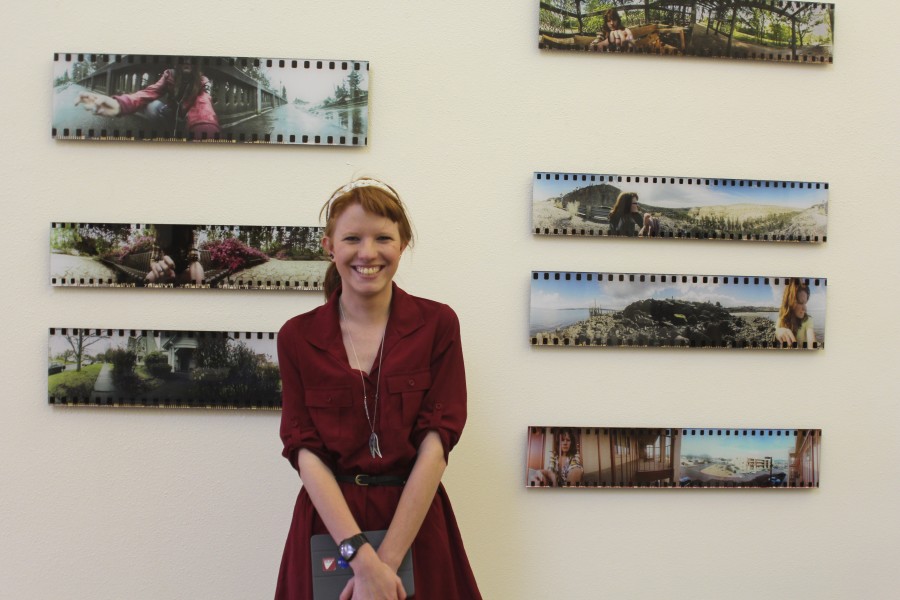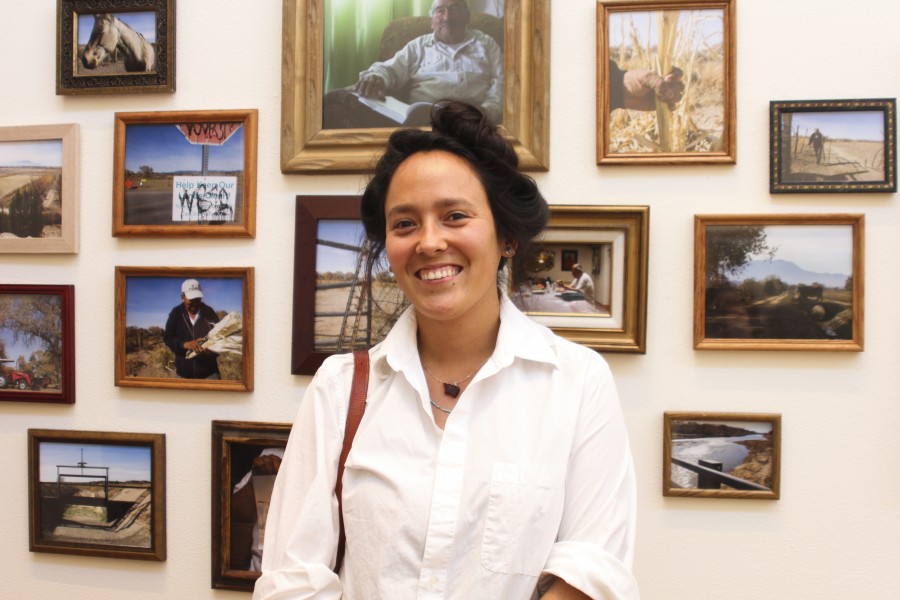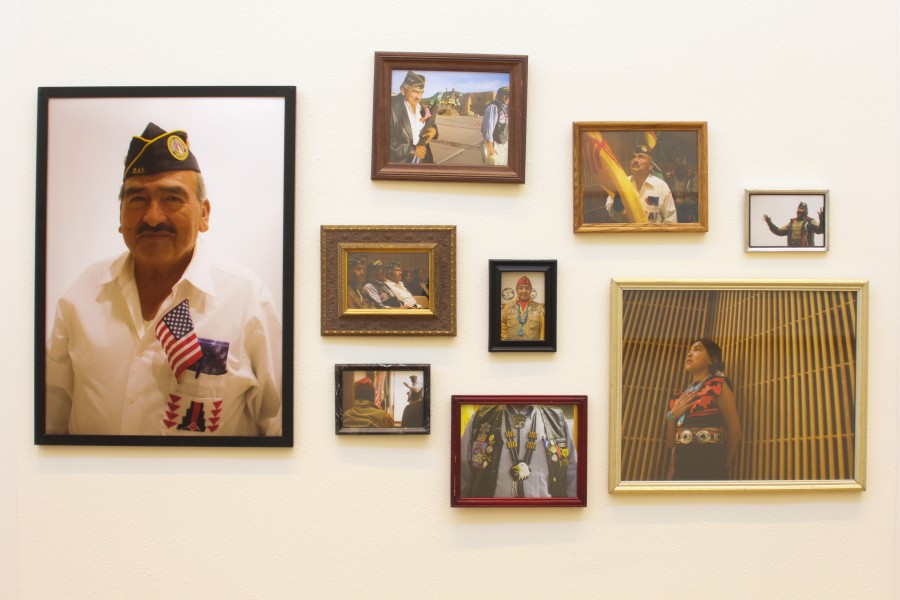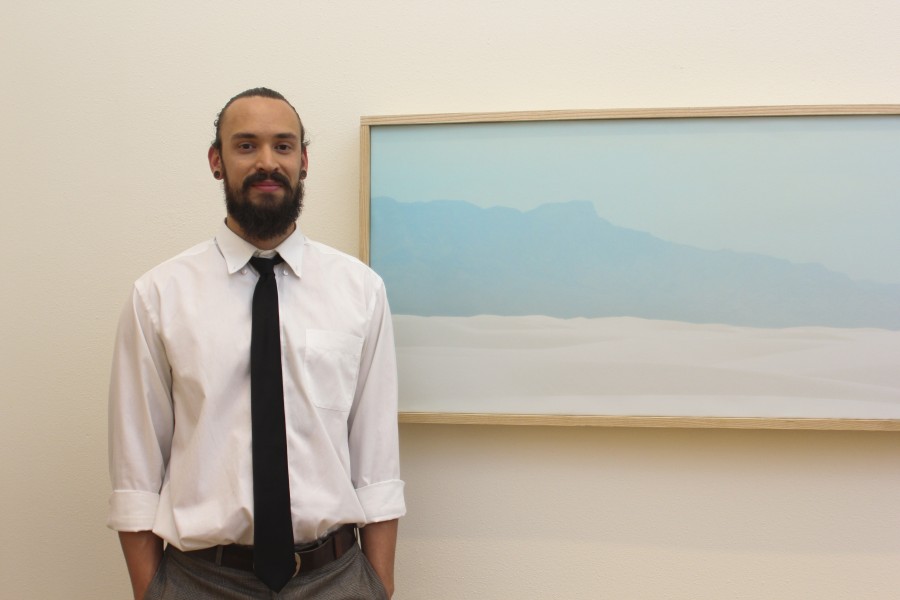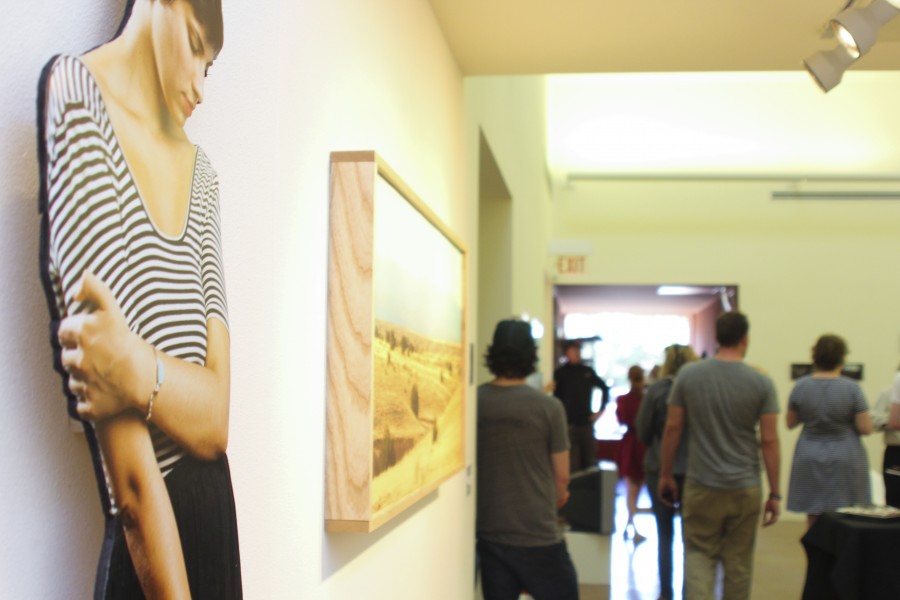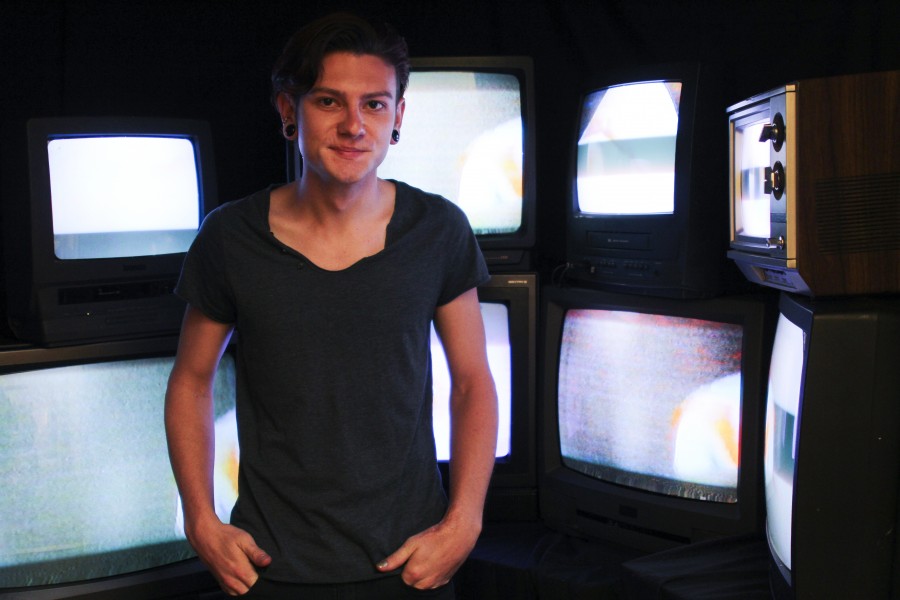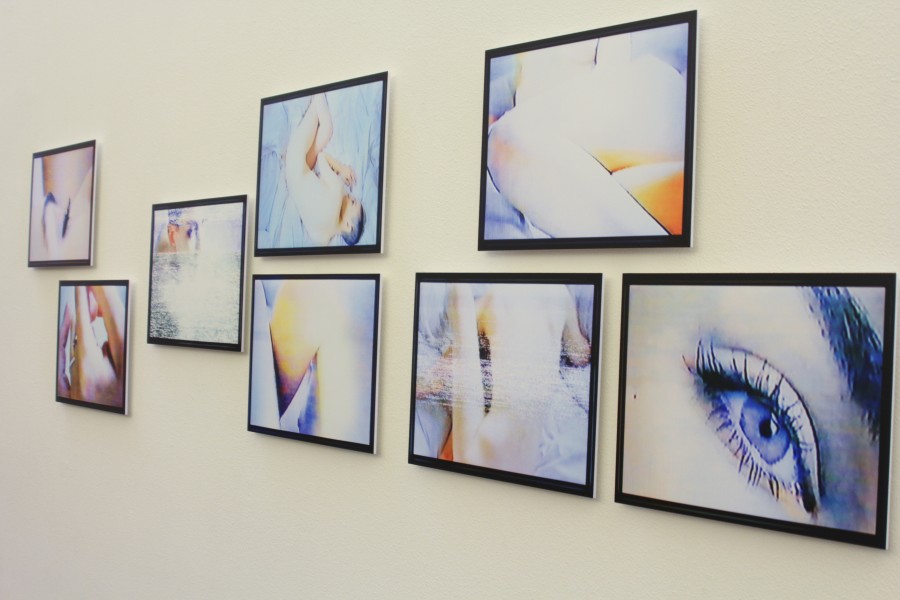 After four years of studying the art of photography, four graduating seniors had the opportunity to show off the artwork that they've been working on for a year at a BFA senior thesis show. The Marion Center of Photography held the exhibition for Grace Taylor, C. Alex Clark, Andreas Maestas and Shayla Blatchford on May 4. The show was entitled In Plain Sight: Exposing the Ordinary and each student exhibited a different type of work.
"My project for my thesis is called Looking Glass. It is basically an exploration of what motivates me to photograph, different places and situations over the last few years that have really influenced my work," said Grace Taylor about her thesis work. Taylor exhibited a series of self-portrait panoramas of places and situations that have inspired her work.
Andreas Maestas showed large-scale cut-outs and landscape prints. "I was curious to see if I could create a photograph to successfully counter the hyper realistic trend in painting and other non photographic, two-dimensional media. Without any manipulation or alteration, digital or otherwise, I present places and memories as I see them," Maestas wrote in his thesis artist statement.
Looking into her own Native heritage, Shayla Blatchford decided to focus on documenting Native American culture through the stories of the Lt. Church Mayor of the Santo Domingo Pueblo, Christopher Chavez. The use of multimedia storytelling allowed Blatchford to go beyond still photography for her thesis. "Even though many books and movies have been created to educate an audience on Native American culture and values, the creator usually fails to contact the originating source for information," states Blatchford in her artist statement.
C. Alex Clark also went beyond the use of still photography by using VHS video, tube televisions, VCR's and inkjet prints in order to "invoke the feeling of reliving a moment". "Reaching back and forward in time, I am using outdated visual technology to create a metaphor for how my memories might be recalled many years from now," Clark says about his thesis project.
This show is free and is open to the public. The exhibition will continue through May 18 in the Marion Center.