Tags
Related Posts
Share This
Coming Soon
Coming Attractions at The Screen
Sept. 19-25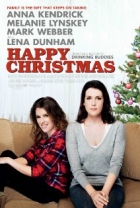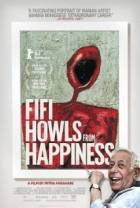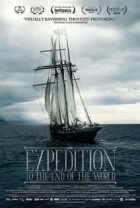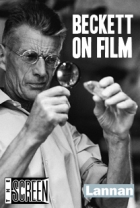 Showcasing the best in classical, independent and foreign cinema, The Screen cinematheque at the Santa Fe University of Art and Design presents new releases, special cinema events and performances all day every day! See what critics have to say about the latest screenings, watch a trailer, then visit The Screen for a unique movie-going experience.
USA – 2014 – 1 hour 18 min.
A Joe Swanberg comedy starring Anna Kendrick and Lena Dunham 
"A quiet, serious comedy about marriage, parenthood and the everyday strains of bringing up a rambunctious toddler while struggling to sustain a creative life." -Stephen Holden of New York Times 
"This semi-improvised indie accomplishes its modest goal, which is to explore the way a vexing relationship between in-laws can yield unexpected personal growth and warm bonds of affection." – Colin Covert of Minneapolis Star Tribune
. . .
France – 2013 – 1 hour 36 min.
The True Story of the "Persian Picasso"
"Critic' pick! Addictively fascinating. The lovely meeting of artistic sensibilities makes this dos sing." – Michael Atkinson of Village Voice
"Five stars! Stunningly multifaceted. Surprising and deeply affecting." -Keith Uhlich of Time Out NY
"Thoughtful, moving…A portrait of the artist as a refusenik, a recluse, a survivor and a stubborn question mark, "Fifi Howls From Happiness" registers, by turns, as a celebration, an excavation and an increasingly urgent rescue mission." -Manohla Dargis of The New York Times<
. . .
Expedition to the End of the World
Denmark – 2013 – 1 hour 10 min. 
Winner of Reykjavik Film Festival's 2013 Best Director Award
"The amazing imagery of stony beaches and stubbornly frozen fjords suggests nature's utter indifference to human presence, a well-trodden theme here given an entertainingly trick-up treatment." – Adam Nayman of Globe and Mail
"The Cinematography is invariable stunning, featuring lovely scenes of wildlife and lichen-encrusted landscapes. That alone makes it worth going along for the ride." -Bruce Demara of Toronto Star
. . .
UK – 2014 – 1 hour 48 min.
The sequel to the 2010 Comedy Masterpiece "The Trip"
"Coogan, Brydon and Winterbottom journey to the Mediterranean in this warmly enjoyable continuation of their improved cultural and culinary adventures." -Scott Foundas of Variety
"I could watch Brydon and Coogan read the phone book, because they'd make it funny. In fact, watching them eat and riff is not far removed from reading a phone book; and it is very, very funny. A total delight from start to finish." -CJ Johnson of ABC Radio
. . .
Global – 2002 – Shorts 
Free Admission! First come first serve
"Commendably ambitious and remarkably successful, a truly unique collection." -Michael Dwyer of The Irish Times 
"Breath"
"Waiting for Godot"
"Act Without Words II"
"A Piece of Monologue"
"Play"
"Rockaby"