Tags
Related Posts
Share This
Coming Attractions
Coming Attractions at The Screen
Feb. 13-19
Showcasing the best in classical, independent and foreign cinema, The Screen cinematheque at Santa Fe University of Art and Design presents new releases, special cinema events and performances all day every day! See what critics have to say about the latest screenings, watch a trailer, then visit The Screen for a unique movie-going experience.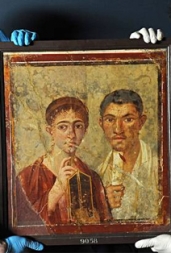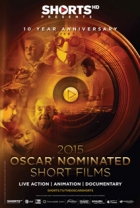 The British Museum Presents: Pompeii
One Night Only Feb. 14, 11:15 a.m.
"One blockbuster you must not miss." – Metro
"This exhibition offers an overarching view of a complex society.  We glimpse their sense of humour, or understand their hopes or desires… see what they chose to try to rescue as they tried to make their doomed escapes." – The Times
 Marion Cotillard Nominated for 2015 Best Actress Academy Awards
"Their thrilling, suspenseful plot is just so damn good…If the final scene doesn't have you white-knuckling your armrest, you simply must be dead." —CJ Johnson of ABC Radio
"Two Days, One Night has the interpretive open-endedness of a parable, the ambiguity of an ethical thought experiment, and the limpid clarity of a folk ballad." —Max Nelson of Film Comment Magazine
For the 10th consecutive year, Shorts HD and Magnolia Pictures present the Oscar-Nominated Short Films with all three categories offered: Animated, Live Action and Documentary. Click here for Oscar-nominated Shorts showtimes. To read reviews on the 2015 Oscar-nomiated animation program click here. 
Visit thescreensf.com for movie times
505.473.6494 1600 St. Michael's Drive Santa Fe, NM 87505
thescreensf.com https://www.facebook.com/thescreenhttps://twitter.com/thescreensf