Tags
Related Posts
Share This
Glazner Winners 2016
This week, Jackalope Magazine publishes the winning entries for SFUAD's Creative Writing and Literature Department's annual Glazner Prize for Creative Writing for high school students. More than 70 entries were submitted from nearly 40 high schools across the country.
First Place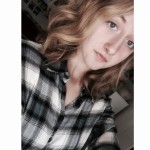 Alexa Curnutte is a junior creative writing major at Interlochen Arts Academy. She is from Jackson Springs, NC, and has received several regional Gold Keys, a National Medal in fiction, and an American Voices Award nomination from Scholastic Art and Writing Awards. She has been a Merit Winner for short story in YoungArts, a finalist in the 2015 Charles Crupi Memorial Poetry Contest, and received The TWR Prize for Young Writers. Alexa's work has appeared in the literary journals Red Wheelbarrow, The Interlochen Review, Teenage Wasteland, and Polyphony.
Second Place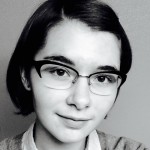 Annalise Lozier is a junior at Interlochen Arts Academy, where she is studying creative writing. She is a Foyle Young Poet of the Year, and her work has been recognized by the Scholastic Art & Writing Awards and the Luminarts Cultural Foundation. Her work has been published in The Kenyon Review and The Adroit Journal.
Third Place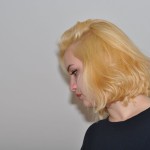 S. Makai Andrews is a senior at Interlochen Arts Academy who was born and raised in Los Angeles. Her work has been recognized in multiple genres in the 2015 and 2016 Scholastic Arts and Writing Competition and has been published in Teenage Wasteland, The Noisy Island, and Beautiful Minds Magazine, among others. In the future she hopes to further her studies in creative writing and psychology.
Named for the founder of the Creative Writing Program, Greg Glazner, the creative writing contest was conceived as a way to engage high school writers across the country with SFUAD's Creative Writing Department. Winners receive publication of their work in Jackalope; additionally, the first place winner receives an iPad with retina display; second place receives a Kindle Fire HD; and third place receives a $50 Amazon gift card.