Tags
Related Posts
Share This
The Santa Fe Climbing Center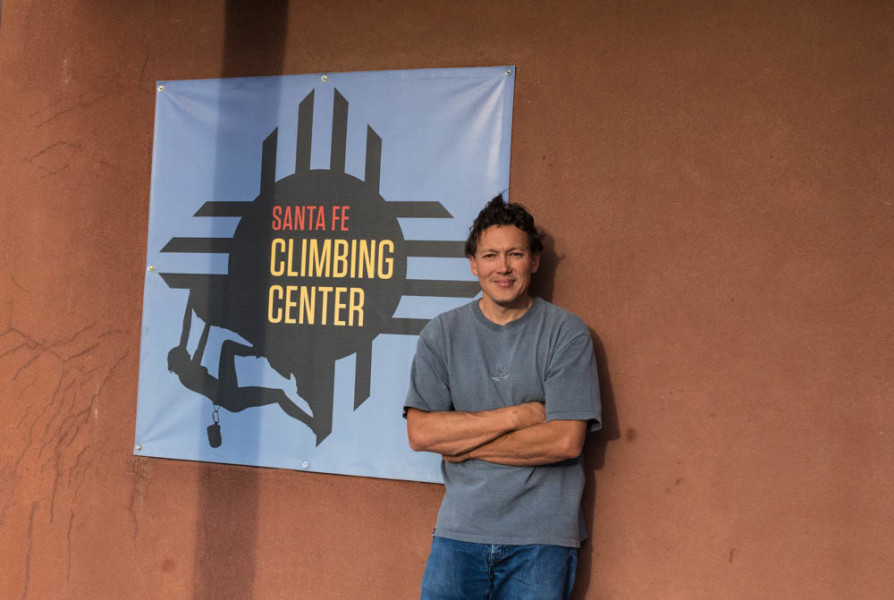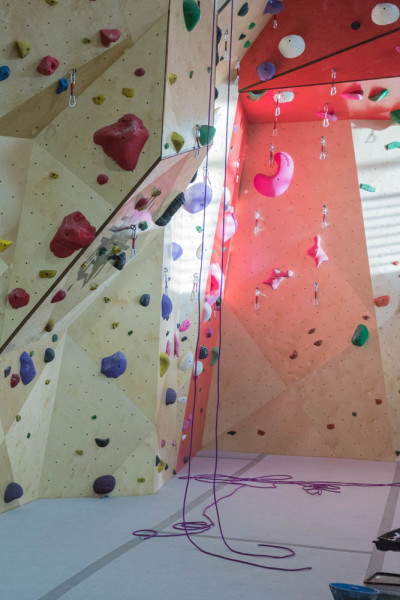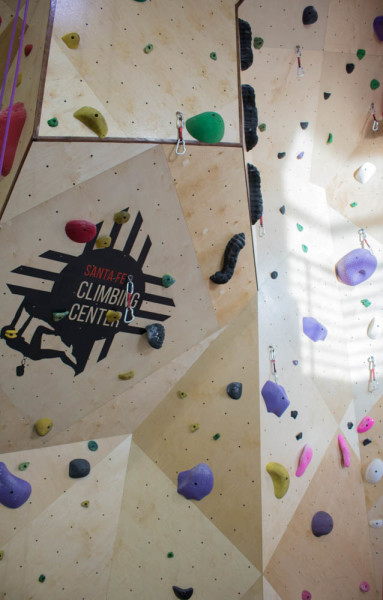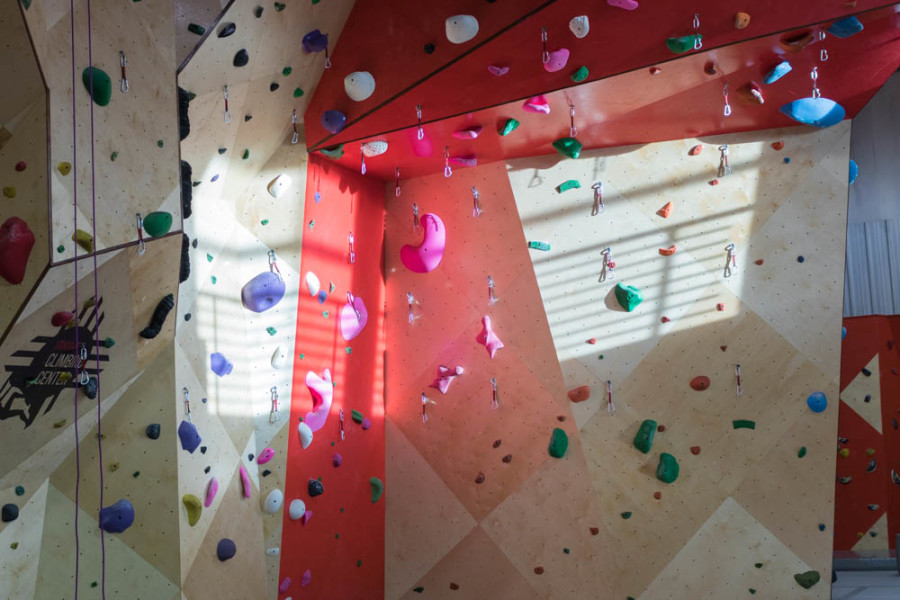 Footholds of every color speckle the walls of the Santa Fe Climbing Center's newest indoor facility. Bungee cords drape from the ceiling, armed with carabiners to which attendees can attach their harnesses. The wall stretches from one end of the building to the next, more than 50 feet in length, and curves inward at the top, demanding gravity-defying climbing skills. Construction tools litter the floor. The facility still needs some final touches before the grand opening ceremony on Saturday, Oct 8.
The Santa Fe Climbing Center is the only indoor rock climbing facility in northern New Mexico. Its previous location near the Railyard was frequented by members of the community of all ages and backgrounds, but its audience soon outgrew its capacity. Andre Wiltenburg, the owner and manager of the center, decided that it was time to expand. After several years of searching for a new space and a year since breaking ground, the brand new location will finally open its doors.
Everyone is invited to climb at the facility for free, no matter their skill level, from 10 a.m. to 3 p.m. on opening day. "[Even if you have] never done it before, you can come and try it," Wiltenburg says. The facility caters to the experienced, the entirely new and even to young children. Alongside free climbing, the event will include special offers, giveaways, live music and food trucks including Jambo Cafe and Bang Bite.
For Wiltenburg, climbing is an excellent outlet for students to de-stress and get active. "When you're on the wall, you're not thinking about anything else," he says. "It's a great way to relax." Wiltenburg didn't start rock climbing until he was in his 30s, but now he can't imagine his life without it. Sixteen years later, the center offers more than just an opportunity to try a new activity, it offers an open and friendly community and a place to make connections. "You might find a passion here," Wiltenburg says. "You might make a friend."  
For those who prefer the nightlife, the opening ceremony will end with a late night dance party featuring the Santa Fe Brewing Company, music and a friendly climbing competition that organizers describe as "outrageous". The dance party will run from 7:30 p.m. to midnight. Following the grand opening, the center resumes its regular scheduling, offering memberships to frequent climbers, classes for all ages and skill levels and guided outdoor tours. The center also serves as a resource for climbing gear, camping trips and competitive climbing.
For memberships or for more information on the Santa Fe Climbing Center, visit its website. Be sure to check out the grand opening of the new facility and make sure you bring your best climbing shoes.