Tags
Related Posts
Share This
The Masquerade Ball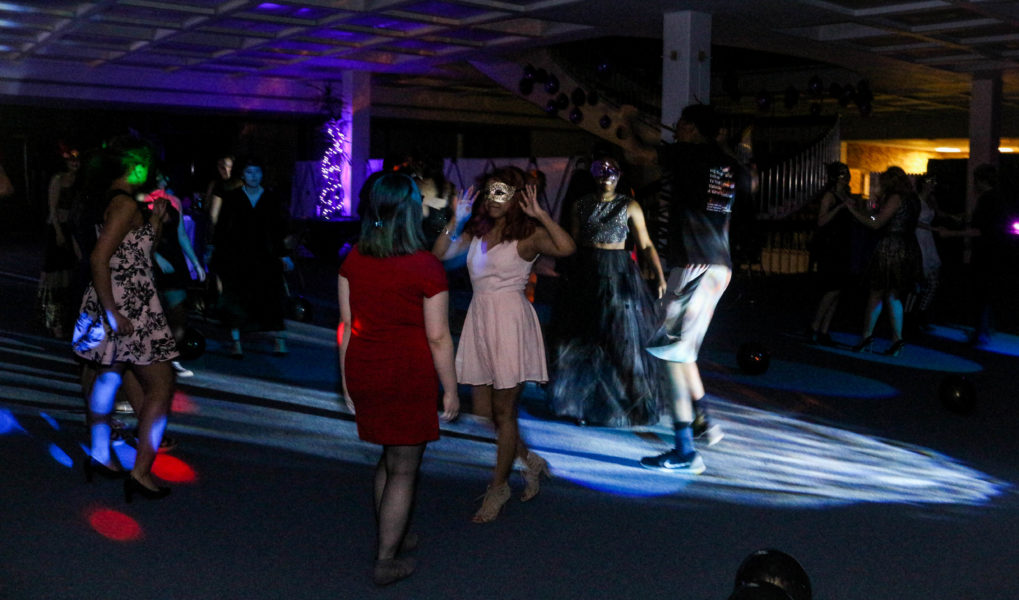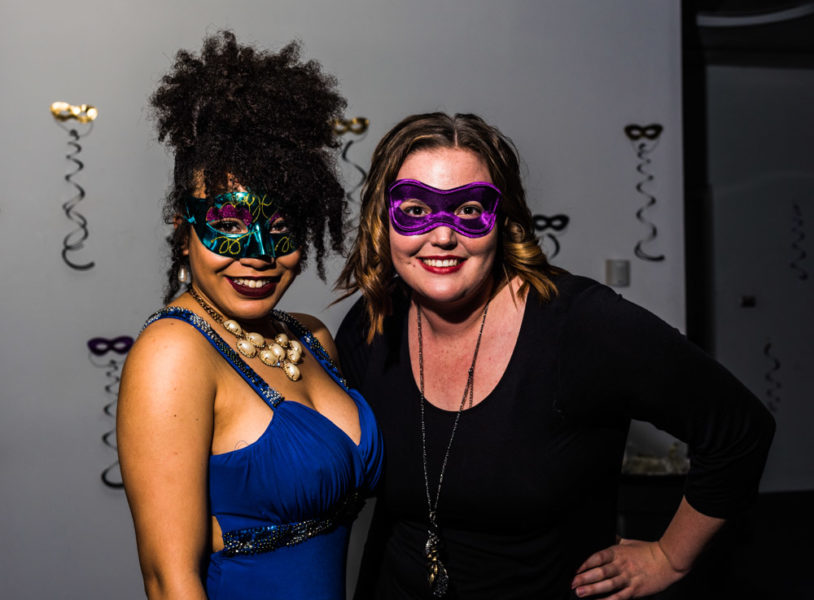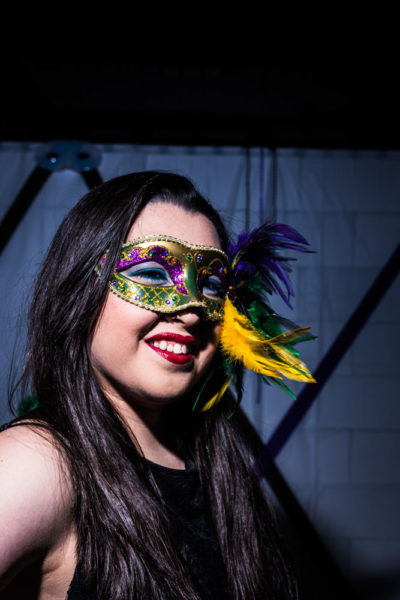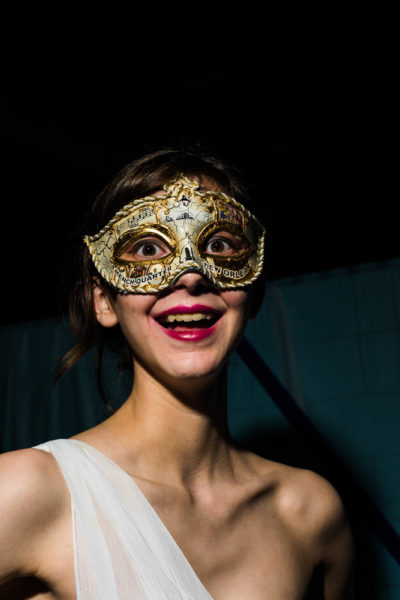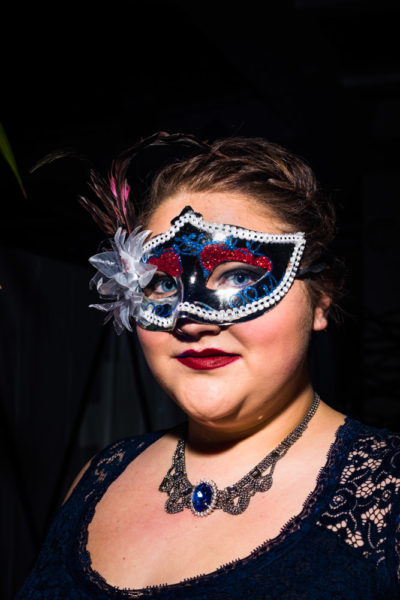 As night falls on the SFUAD campus, colorful lights fill the library and the deep pound of bass vibrates through the bookcases and brick walls. Cookies and sodas fill the table along with fancy meats and cheeses beside artisan crackers and sparkling apple cider in champagne flutes decorated with a floating strawberry inside. Glittering masks decorate the walls, tables furnish the Student Union space, and the DJ draws in even the shyest students. Within the hour, the dance floor is packed with eager partiers disguised by elaborate masks, some green and sparkly with pointed eyes or shining blue and green with pink shading above the eyes. A couple even came with masks of Guy Fawkes, Darth Vader and Batman, their silliness sharply contrasting their formal dress. The poster for the Feb. 11 event reads "Formal wear is encouraged, but not required" and many have taken that encouragement to heart.
"I was very interested in going but I didn't have any formal wear," sophomore Creative Writing major Judy Ripley says. "And then all of a sudden my best friend was like, 'I have a dress for you, I can alter it so that way it fits you and I have a mask for you. It'll be great.'" Ripley, by nature not a dress-wearer, sports a short black number with a feathery rainbow mask hidden behind a curtain of black hair. "Me and my roommate and three of my other friends — we all went together in a group of five and just had a girls night and it was really good."
Analyss Robles, a sophomore Film major, is especially dressed up in a stunning blue dress that falls to her ankles but leaves room for dancing. "I'm all about dressing up," Robles says. "We don't really get to do that for some of the events on campus, except Gala night, so it's fun to dress up and have a good time once in awhile." Suits, suspenders, stunning dresses and feather boas crowd the dance floor and soon a circle has formed around those enthusiastically showcasing their moves for the whole party. The positive energy of the room is through the roof and when the Cupid Shuffle comes on, even the wallflowers can't help but move along with the song. "It felt like a way better prom, because here no one judges you on how you dress or what you do," Robles says.
There's a place for everyone, even for those resting their feet or who aren't comfortable drawing attention to themselves in the throng of dancers. The snacks and the photo booth both pull head-bopping stragglers and the seats sag with exhausted party-goers. "The food made me feel fancy," Robles laughs, "and I took a lot of pictures in the booth and pretty much lived on the dance floor. It was pretty lit."
Senior Creative Writing major Felicia Mackey had a night to remember as well, showing up early on and staying through to the end of the party. "I danced with friends," she says. "Ate a ton of milk chocolate and made myself sick. A friend and I had a confetti fight while we were resting our feet."
Of course the most important part of any dance is the music and this DJ did not disappoint. Songs like "Anaconda," "Shape of You" and "24K Magic" roll fluidly into the next and even from the tables, sitting with a cluster of people who had no interest in dancing, the phrase "Oh, I love this song!" could be heard again and again. "It was one of the best dances we've had in awhile, I thought," Mackey says. "I'm all about music. This dance had considerably better music than a lot of the dances in the past year or so." Perhaps a little Phantom of the Opera would make the night perfect.