Tags
Related Posts
Share This
David Ives Short Plays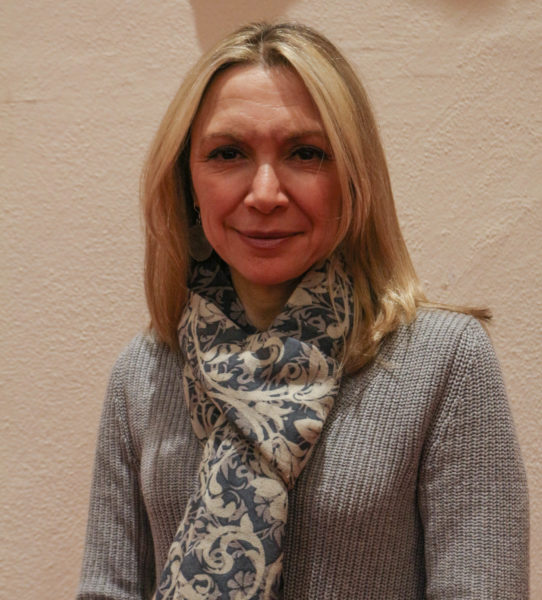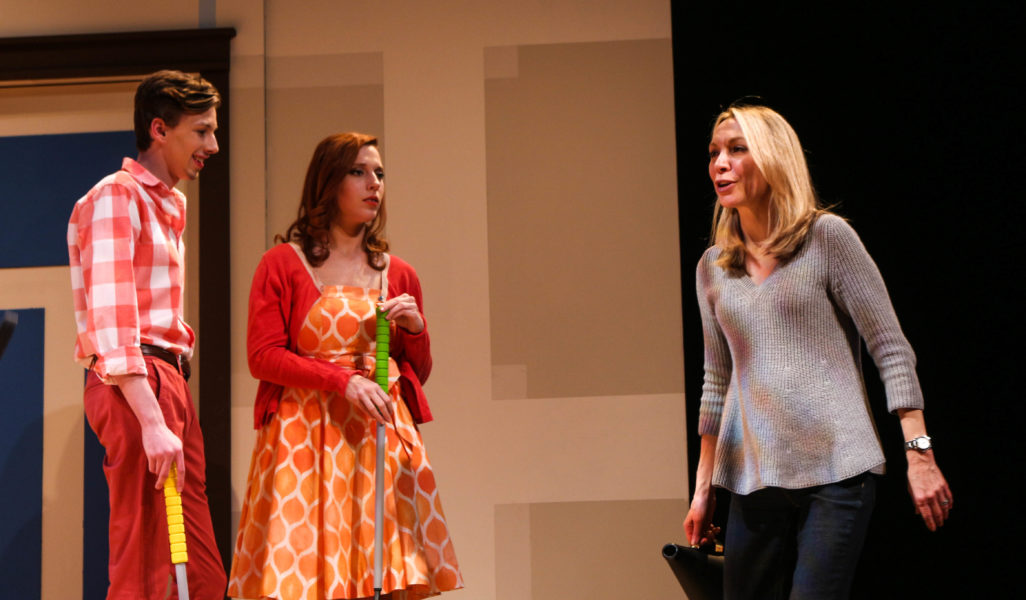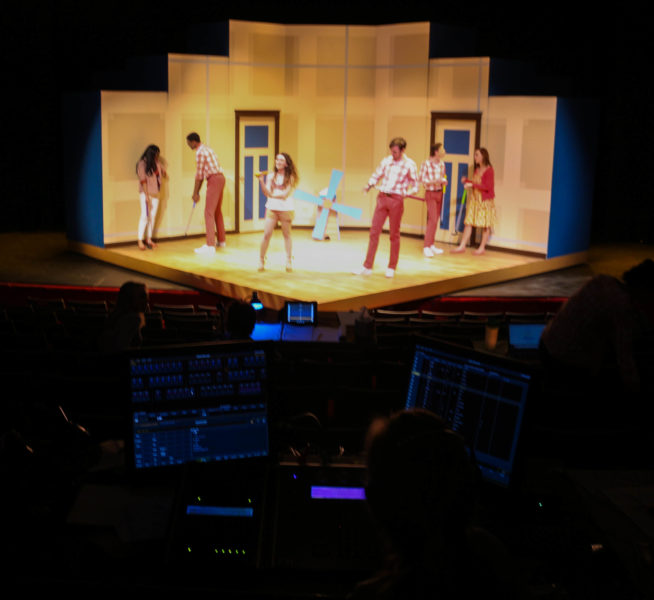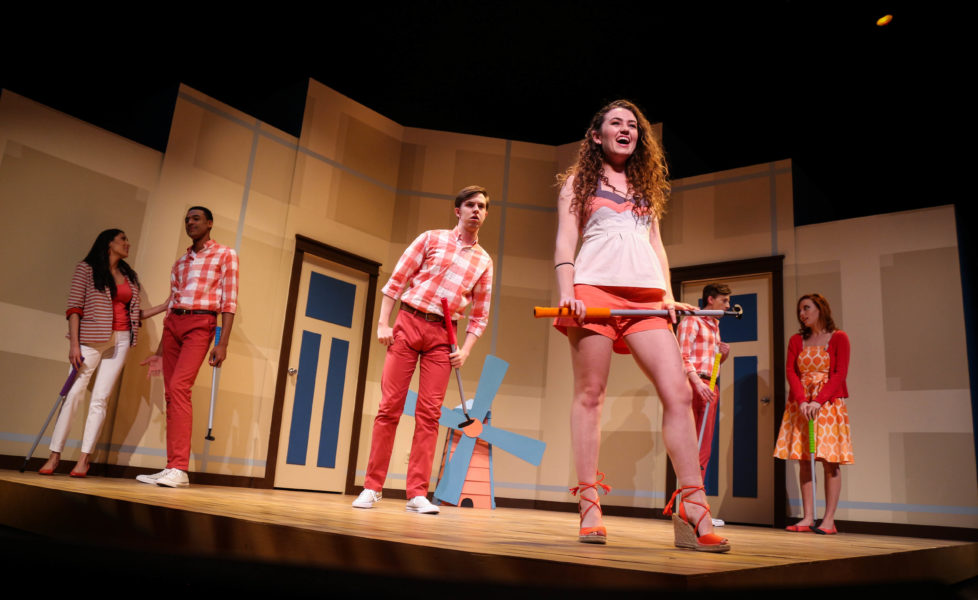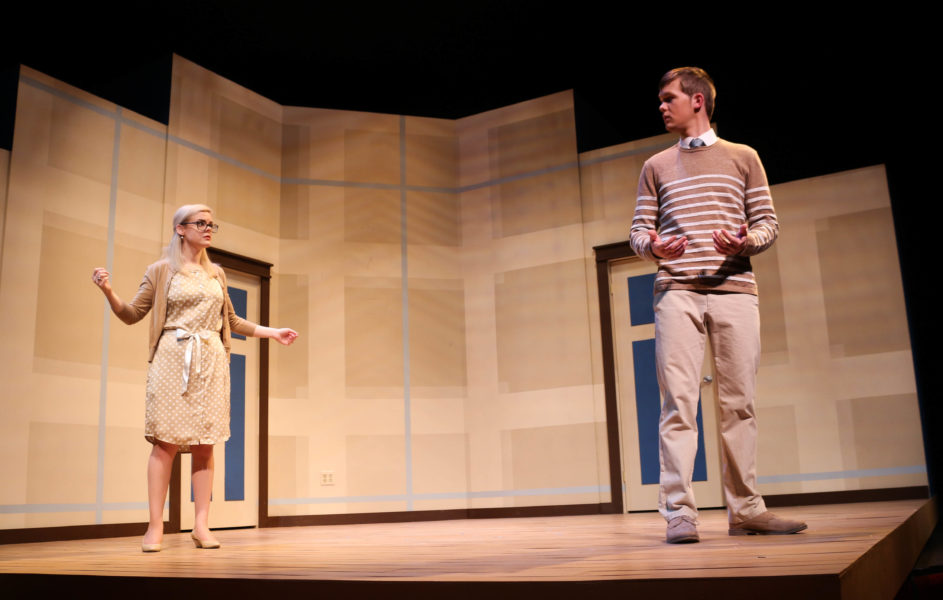 The first play begins with a circling duo. The set, designed like a pop-up storybook, reaches out into the audience. Jill and Jack, the characters on stage, drift through a rhythmic and repetitive interaction as the narrator shuffles them through a variety of possible first connections. The characters and the set are lit with pink, orange, tan and terracotta colors.
This one-act is only the first of seven in Santa Fe University of Art and Design's Performing Arts Department's production of short plays written by David Ives, the playwright, screenwriter and novelist. "[Ives'] one-acts are very special. They're a heightened reality," Cristina Duarte says. Duarte is a contributing faculty member for the department and the director of the specially selected collection. "[The plays] are very sophisticated and witty. [Ives] plays a lot with language and time and space."
The collection being performed includes five comedies and two dramas, and a cast of 25 actors and actresses. Each play carries a different theme through surrealism, explorations of the poetic concept of 'the road not taken' and the triviality of life. Ives' scripts as envisioned by Duarte utilize the space of the stage and the illusion of projecting forward and backward in time. One play stands out to Duarte as being the only play with non-human characters. "[Two little mayflies] are playing out the theme of life," Duarte says. "You're born, you fall in love, you marry, you fight and then you die…but in a hilarious comedy."
The seven plays, while all thematically different from one another, are woven together through the rhythm of the language and the accompaniment of 40s jazz. With so many rapid narratives, the David Ives short plays performance has something to offer any audience. "There's so much variety, and they're visually stimulating," Duarte says. "[The plays] are charming, more so than usual one-acts."
The David Ives Short Plays run at just under two hours and opens at 7 p.m., Friday, Feb 24. Visit SFUAD's event page to learn more about showtimes and be sure to attend the performance to experience the enchanting exploration of interactions within a relationships and even the eroticism of golf.