Tags
Related Posts
Share This
Editing Whiz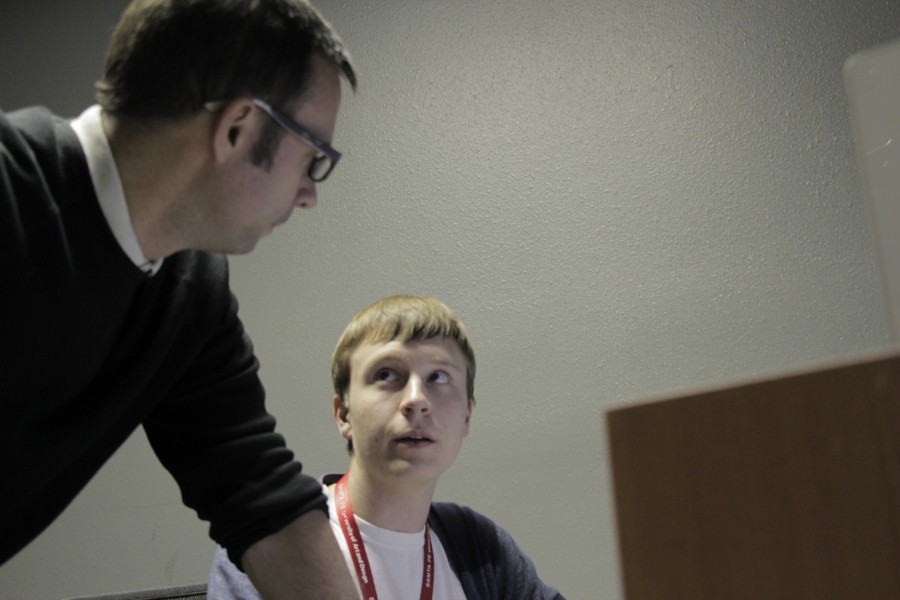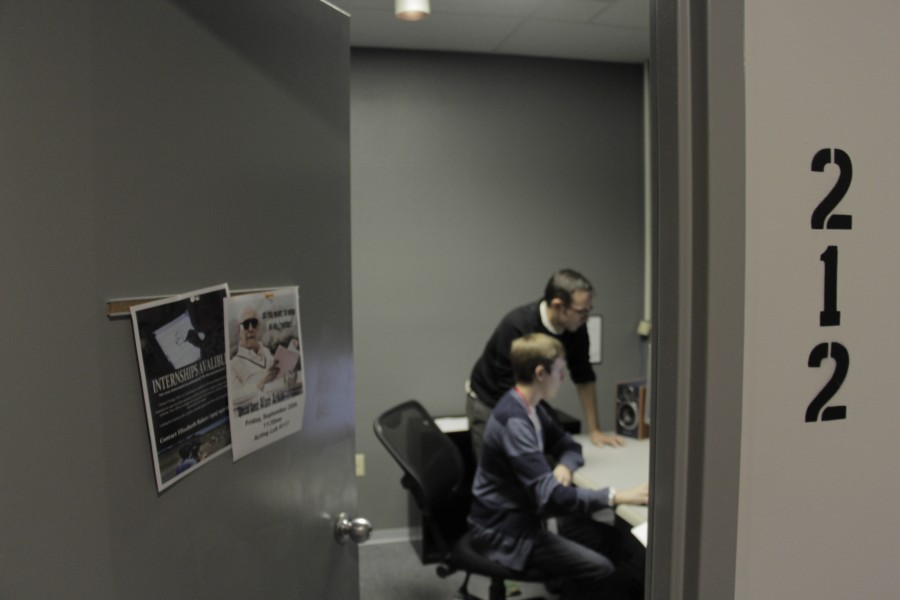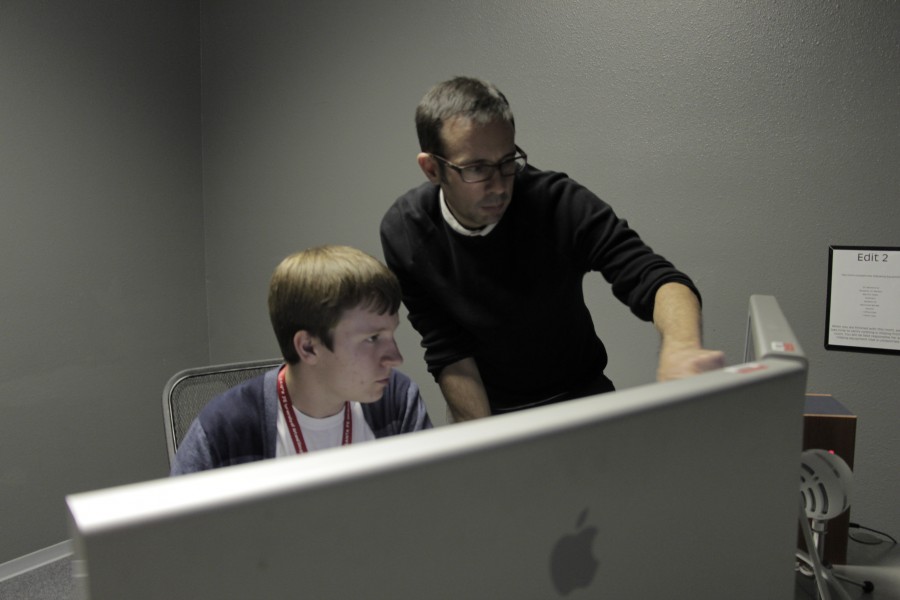 A product of Austin, Texas, Alec Brown, a freshman at The Film School was selected by the Robert Redford/Milagro Initiative to join the SFUAD community for the 2013-2014 school year. "Texas is very conservative, but Austin is an oasis!" Brown described with genuine admiration for the city he's called home. It was in this "oasis" that Brown was able to pursue his passion for editing and be as creatively versatile as he desires.
He also had the opportunity to work with his role model, Kat Candler, an independent filmmaker based out of Austin. Brown described a brief run-in with Kat that he had while going out to eat with his father where he told her that he had finally decided what to do with his life: edit motion pictures. "She was so proud…" Brown recalled with a smirk. Candler is working on her current film, Hellion, starring Breaking Bad's Aaron Paul and Juliette Lewis.
After some counseling with a SFUAD academic advisor, it was revealed to Brown that he could apply for the Robert Redford/ Milagro Initiative Scholarship. A long time fan of both Redford's acting and directing work, Brown indulged in the idea. Now, well into the school year, Brown appears to have found his niche.
"Absolutely," Brown promptly responded when asked whether SFUAD's Film School has met his expectations. "It has exceeded my expectations." Brown didn't even hesitate to this question. He was confident and undeterred by the woes many new film students have upon entering the busy world of movie-making.
This couldn't have been more apparent than when asked what he does for fun around campus. Brown says that he is "short on activities, but he makes shorts with his roommate in his dorm room. It may appear at this point in this story that young Alec Brown is a vicious film animal; a demolisher of films and an editing junkie who can only properly function if he has dual monitors in front of him running Final Cut Pro 7 because FCP 10 is "just iMovie repackaged". If that's what you think of Alec then, well, you're not far off.
When he was shown the editing suites at the Film School, Brown claims that he was overwhelmed by its beauty and couldn't shake Gene Wilder's "Pure Imagination" from his head while gazing at its perfection. It is in these suites and in the computer labs at the Film School where Brown has gotten to work firsthand with Alessandra Khalsa and Brad Wolfley, both instructors of post-production editing classes.
Brown was incredibly confident in his decision to pursue editing as a career path. His speech, riddled with pride in the craft of visual manipulation, was so inspiring that it could make even Robert Redford want to drop the whole directing gig and pick up a copy of Premiere Pro.  "It's an awesome concept…" Brown ponders. "-being the first person to see the film." Brown seems truly inspired by the idea of piecing together a giant mess of footage and audio and piecing it together into a masterpiece.
In 10 years, Brown says he would like to see himself working for a major director and editing their films for them. Using the classic "If you're good at something, never do it for free" advice, Brown seems to have a confidence grounded in practicality, understanding that even if he is not working for the biggest directors of his time, he can still making a living doing the very thing he is passionate for.