Tags
Related Posts
Share This
Character Counts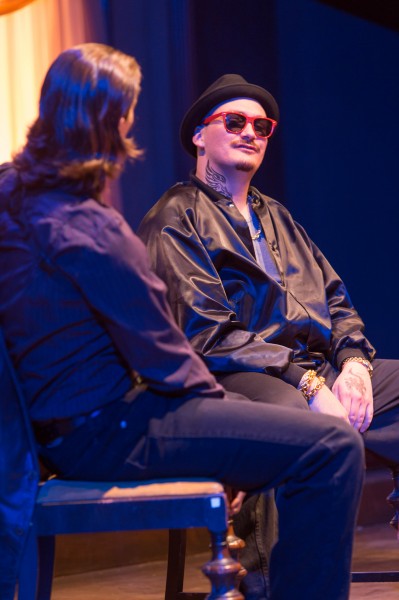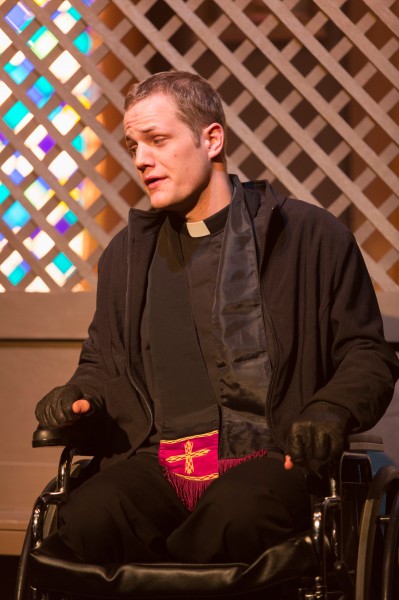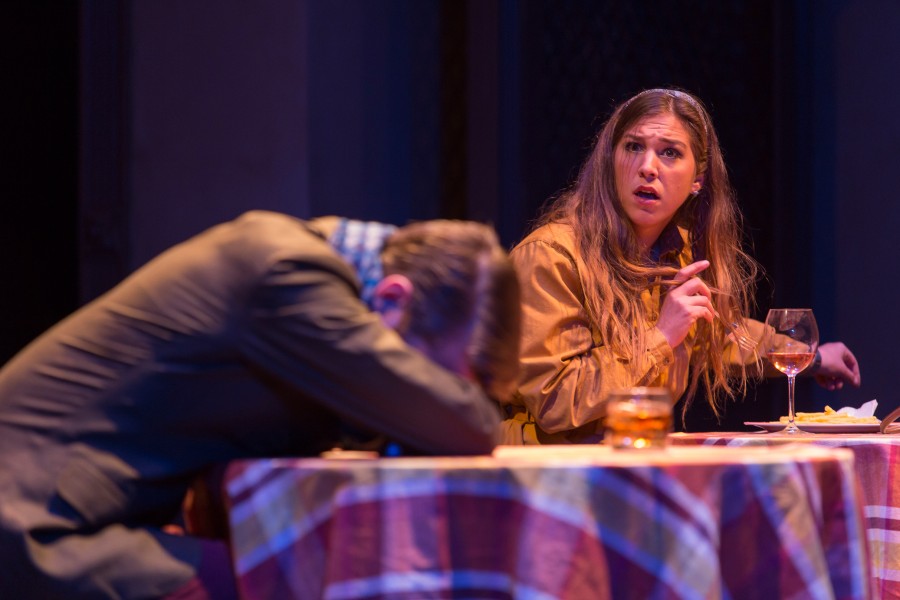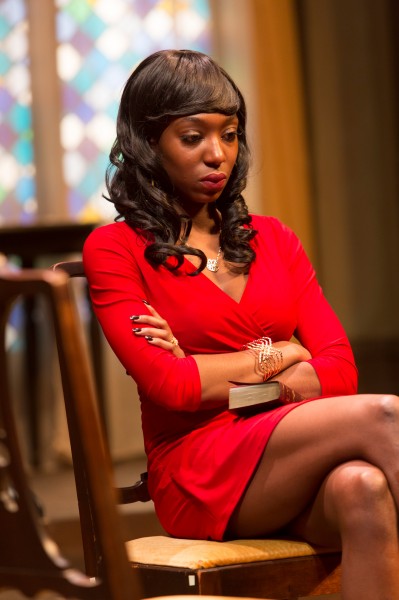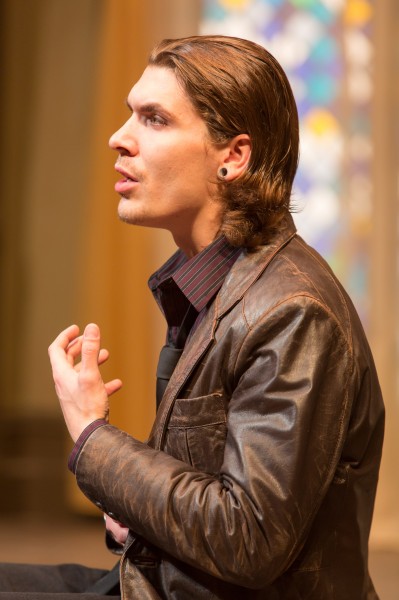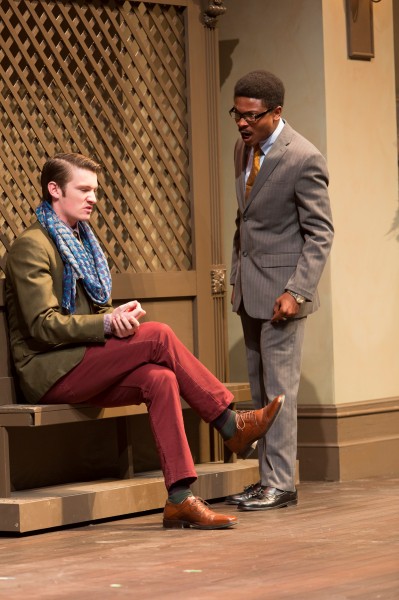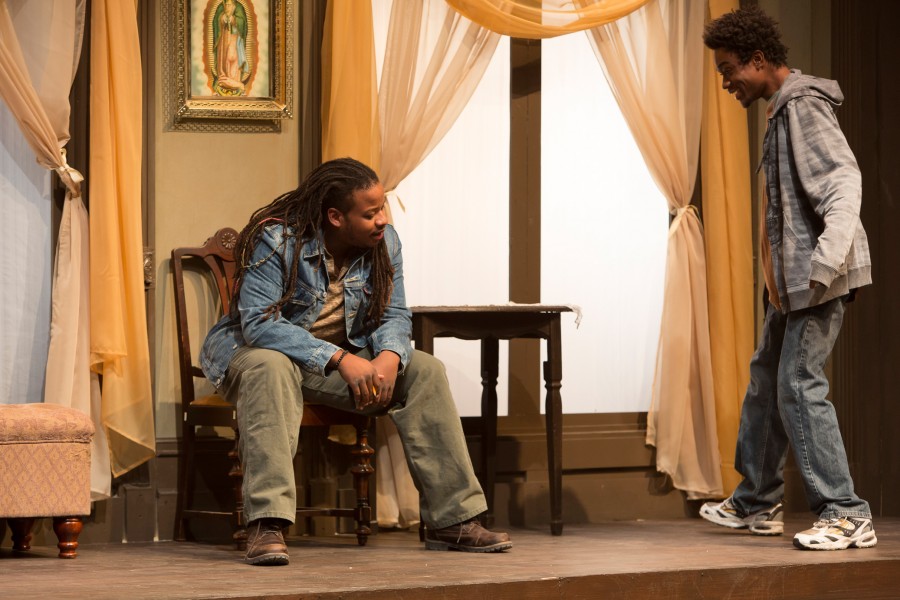 Working on Jackalope Magazine has afforded me the opportunity to meet students outside my social circle. Even the people I know as acquaintances; it's refreshing to see them in a more professional context. Sure I can run into someone at a grocery store or bitch about movies over a drink, but seeing people in their element is fascinating. Encouraging even. Which is my segue into the PAD's latest production of Our Lady of 121st Street.
Set in present day New York, Our Lady follows a diverse group of characters all brought together by their love of the recently deceased Sister Rose. Now that plot description is nice—pretty much what I got from the program—but it isn't accurate.
The story is directionless, with plot lines given little or no resolution. The real joy is taking a peek into these awful people and their regret-filled lives. Even the successful characters are melancholic and searching for hope. The show is even bleaker than Middletown, but I'm not complaining.
The two saddest characters in the show are Gail and Norca played by Alan Littlehales and Shenyse Harris, respectively. Gail is an aspiring actor who, according to his lover, isn't very talented. He spends the show in a cycle of self-doubt and with an absurd worry that he might be "too" gay.
It's a testament to Littlehales' charisma that Gail never becomes whiney or grating. Gail is a character that would usually be reserved as comic relief, a role that he does serve in parts, but Littlehales never loses the heart and inherent sadness in the character and Our Lady is better for it.
Harris' Norca may be the most loathsome of the entire cast, and that's really saying something. She's nasty, selfish, cruel and completely lacking in class. Still, Harris gives Norca a been-through-it-all sense, and subtle changes to her voice and body language hint at something more.
It's always important to support your fellow students—like the three students who read the Jackalope—so I've tried to make it to every PAD performance. I've seen every actor—except Alexis Lacey, who was great in her small role—in at least one different show. Seeing these actors several times, I thought I'd be able to pin down their idiosyncrasies. I'd say 'oh that's a Tallis Geohegan-Freifeld role', or a 'Yusef Seevers part.'
Remarkably, that didn't happen. Curtis Williams went from a suit-wearing smooth talker in Middletown to a poor developmentally challenged man in Our Lady. Michael Pepp went from a bit role in Once On This Island, to a buttoned-down lawyer hiding his sexuality from his childhood friends. These layered distinguishable performances are no doubt guided by the talented Victor Talmadge as director who, when talking to theater students, is regarded as a living legend.
I wasn't the biggest fan of Our Lady's script, but it's excusable when everything else comes together so perfectly. Sometimes it's just nice to sit back and appreciate all the talent around you.
Our Lady of 121st Street opens Nov. 15 at Greer Garson Theater
By Stephen Adly Guirgis; directed by Victor Talmadge
Nov. 22-23, 7 p.m.
Nov. 24, 2 p.m.
$5 admission for students, faculty and staff.