Tags
Related Posts
Share This
MIXolote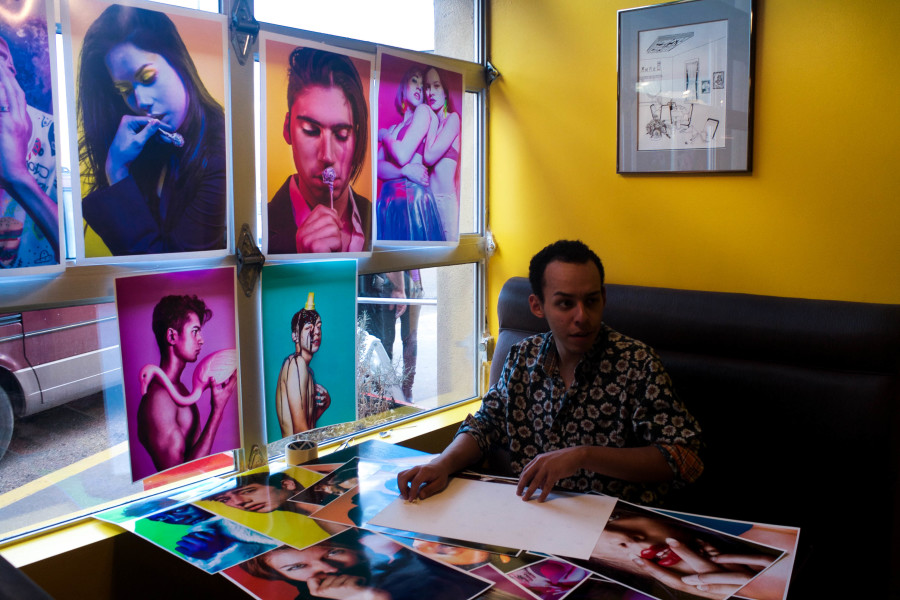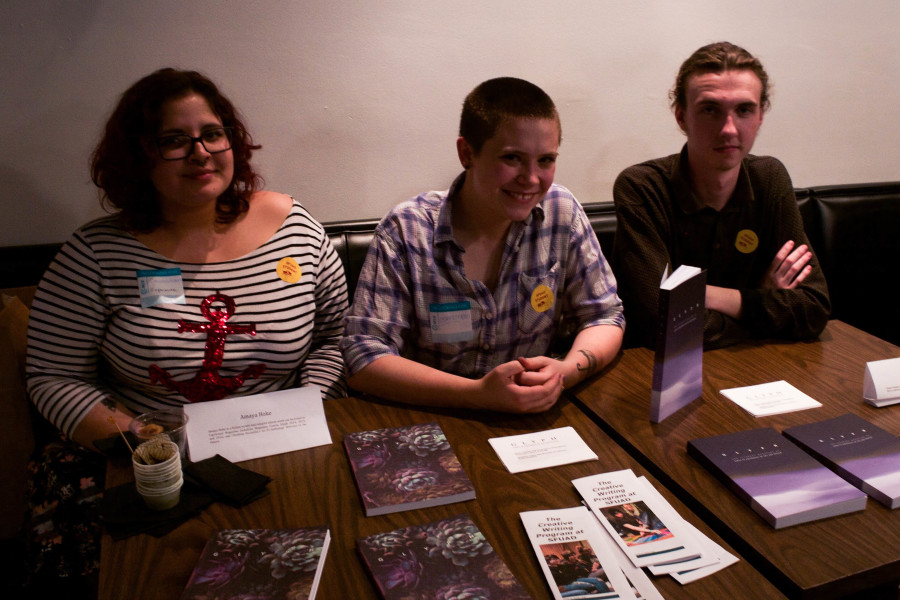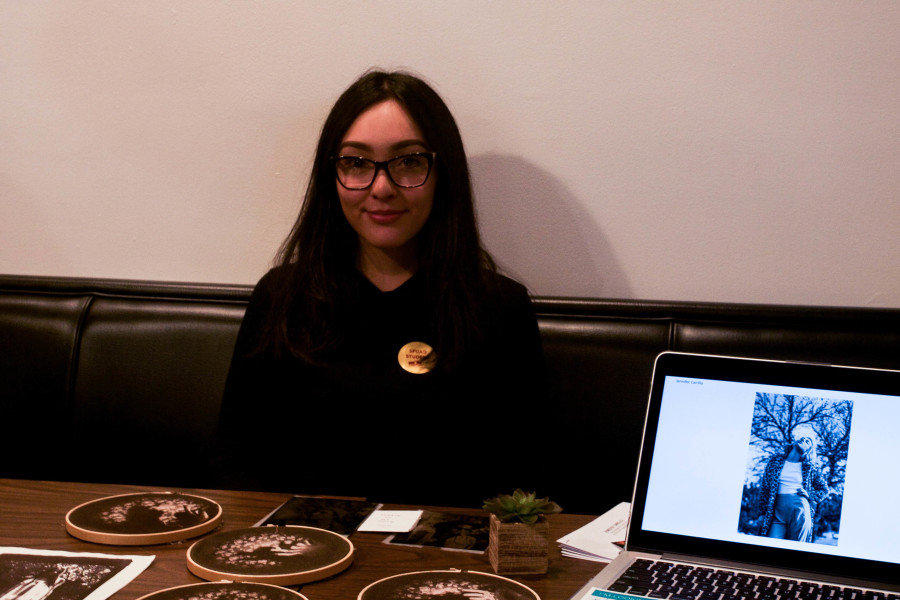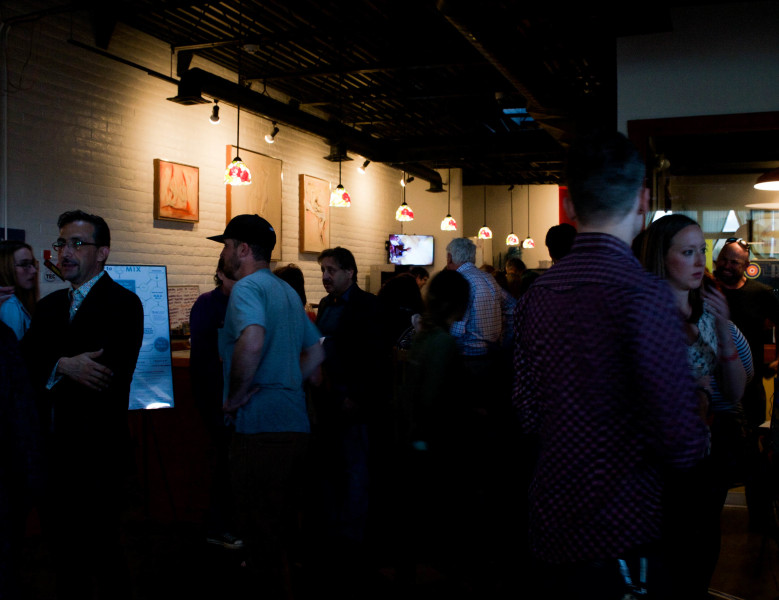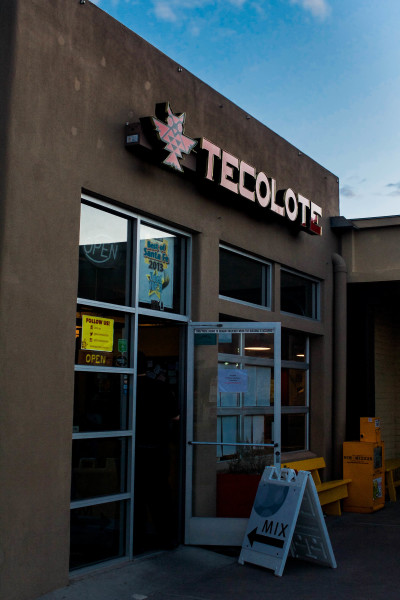 On April 21, the New Mexican inspired Tecolote Cafe bursts with music and mingling. Ten tables are decorated with photography prints, paintings, collected written works and more from the students of Santa Fe University of Art and Design, and the floor is packed end to end with entrepreneurs, innovators, businesses and organizations. Everyone wears a tags on their shirts that display what they hope to find at MIXolote, a MIX Santa Fe event structured to provide artists and others with opportunities for connections, exposure and even paid work.
MIX Santa Fe is a collaborative community that hosts monthly networking events with the intention of bringing artists together on both a professional and personal level. Whether funding, friendship or more, MIX provides a venue for relationships, ideas and promotion. Alongside these events, MIX sponsors competitions and challenges such as the bizMIX 2016 three-month crash course into business building.
In the low lighting, hors d'oeuvres are passed around to attendees and showing artists alike. Friends who have not seen each other in years reunite over an abstract print and a complementary drink. Kate Noble, a founding coordinator of MIX and director of economic development for the City of Santa Fe points out a woman she went to grade school with. "We wanted to create an environment to increase the opportunity for people to find what they're looking for in Santa Fe," Noble says. "Whether it's a job, a friendship…or to just not feel alone."
Conversations hum beneath the overhead music. Strangers approach the artist tables, introduce themselves and discuss the work presented. "It's crazy," says Brianna Neumann, a Creative Writing major at SFUAD. "They're like, 'are you in this [book]? Is this you? Oh my god, that's so cool!'"
Resumes are exchanged along with business cards and pamphlets. The names of artists are on every tongue. All around, connections are being made and the creative community of Santa Fe grows stronger. "We want to amplify the voice of people who [participate] in MIX," says Noble. "It's a mechanism for people to be heard and for crowdsourcing information to be organized. There are young people here who are demanding policy, infrastructure and responsiveness to their [needs in the community]."
Zane Fischer, a coordinator of MIX since its inception, agrees that connections are the key. "Our mission is to promise people a good time and then trick them into engaging and taking their businesses and their ideas to the next level," Fischer says. He describes MIXolote as especially important because for years MIX has worked to develop St Michael's Drive into a lively and artistic corridor of Santa Fe.
According to Daniel Werwath, another cofounder of MIX, after Tecolote Café lost its previous space, it moved to its St Michael's Drive location due to an event hosted by MIX. "We got people to think about this neighborhood differently," Werwath says.
With each MIX event, surveys are handed out to guests to help guide the direction of MIX's future, including questions about how guests wants to see the Santa Fe community for small business and residential developments. For example MIX holds a new and exciting event that meets the demands of the Santa Fe art community on the third Thursday of every month in a wide variety of locations.